Second-Generation iPad's Backlight Suppliers Named, Quelling OLED Rumors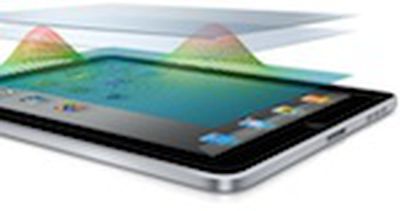 DigiTimes reports that suppliers of the backlight unit (BLU) for the next-generation iPad have been selected, quashing speculation that Apple might turn to OLED for display technology in the revised tablet device. According to the report, Taiwanese firm Coretronic has been selected to supply BLUs to iPad display vendors Chimei Innolux and LG Display, with Radiant Opto-Electronics also supplying BLUs to LG.
Coretronic has reportedly entered the supply chain for the second generation iPad, and will supply BLUs to Chimei Innolux (CMI) and LG Display.
Coretronic has declined to comment.
The second generation iPad is expected to hit the market at the end of the first quarter of 2011 and suppliers in the supply chain are estimated to start shipments in the first quarter.
It is understood that Coretronic is the only BLU supplier of CMI for iPad 2, while LG Display is getting iPad 2 BLUs from Coretronic and Radiant Opto-Electronics.
Rumors of Apple adopting OLED display technology have surfaced prior to the release of numerous portable Apple products, dating as far back as 2003 with early-generation original iPods. OLED technology can offer lower power requirements and superior contrast ratios to traditional LCDs, but pricing, technical, and production capacity issues have slowed adoption of the technology over the years.