Some More Details about the 11.6-Inch MacBook Air?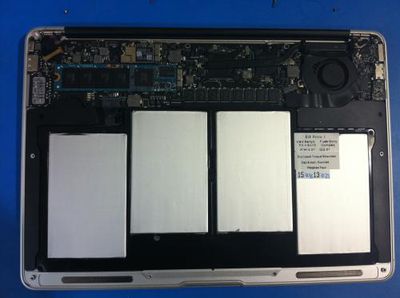 Engadget claims
to have details from a trusted source that claims to have knowledge of Apple's upcoming MacBook Air announcement.
- 11.6-inch display
- 2.13 GHz Intel Core 2 Duo
- 2 USB Ports, Mini DisplayPort, SD card reader
- Trackpad similar to MacBook Pro
- Black power key on top right of keyboard
No word on graphics card or SSD storage capacity. A 2.13GHz processor could be the ultra-low voltage processor we previously detailed.
Apple will likely reveal the new MacBook Air at today's Back to the Mac media event. We'll provide coverage here, as well as on our Twitter accounts (@MacRumors / @MacRumorsLive) and we've also set up a Spoiler Free page.