New MacBook Air and Revolutionary Mac OS X Feature on Wednesday?
As we approach Apple's "Back to the Mac" media event on Wednesday, October 20th, rumors are ramping up about what Apple is expected to introduce.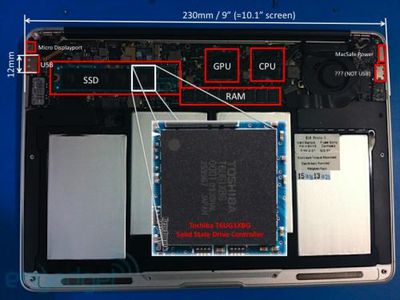 A leaked image
of a prototype MacBook Air seems to confirm rumors that Apple is working on a new form of Solid State Drive (SSD) that could push notebook's size and cost down. Looking back at reports this past year, it seems many of these details (and one additional one) have been previously predicted through the supply chain.
As far back as July, DigiTimes reported that an 11.6" MacBook Air with a slimmer and lighter design was gearing up for production:
Kuo, citing discussions with upstream component makers, noted that the 11.6-inch MacBook Air will feature an even slimmer and lighter design than the previous-generation models and the technologies used for the design and concept are expected to be broadly used in the company's other product lines to boost their competitiveness.
DigiTimes also specified that the new MacBook Air would use one of Intel's Ultra Low Voltage processors. While Intel offers multiple "Ultra Low Voltage" (ULV) Core 2 Duo processors, the Core i7 ULV seems the most likely candidate.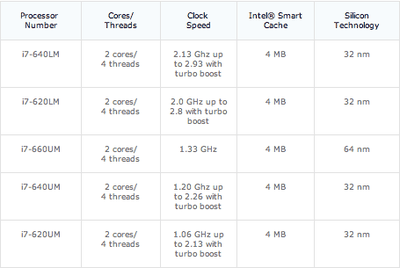 Intel also offers Core i3 and Core i5 ULV chips but those top out at only 1.2GHz. One analyst
also predicted
that the new MacBook Air would come in two models, and that based on high unit projections, the new Airs were likely to come in at a lower starting price. In fact, CNet has since described the starting price as "
much lower
" then the current $1499 entry level.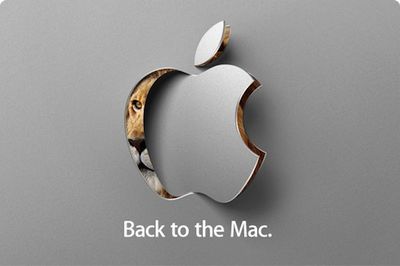 As for Mac OS X, Apple's invitation with the Lion image clearly hints that the next major revision of Mac OS X (10.7) will finally be revealed. Apple has long named their major Mac OS X releases after various cat names. Early rumors suggested that Apple might have introduced 10.7 earlier this year, but it seems the company's resources were focused on iOS at the time. The only real hint we've had at 10.7 was a very
intriguing job description
from July in which Apple was looking for someone to focus on a "revolutionary new feature" for Mac OS X.
Are you looking to help create something totally new? Something that has never been done before and will truly amaze everyone? Are you excited by the prospect that what you helped create would be used every day by millions of Apple customers? Then come and work on with the Mac OS X software engineering team to help build a new and revolutionary feature for Mac OS X.
The language of the job description seemed much more specific than Apple's usual recruitment language. Of course, it's possible that this amazing feature could be slated for the next version of Mac OS X, but the timing seems right for 10.7.
Apple's media event kicks off at 10am Pacific on Wednesday, October 20th. We'll provide ongoing coverage of the news and events.