Apple Prepping 11.6'' MacBook Air and New iPod Touch with 3MP Camera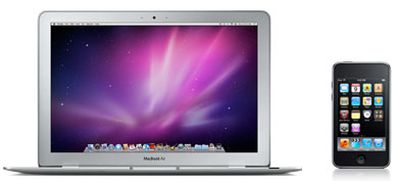 Digitimes reports
that Apple is preparing two updates for the second half of 2010. The first is said to be an 11.6-inch MacBook Air featuring a Intel Core i-series ultra-low voltage processor. An 11.6-inch display would be notably smaller than the current 13.3-inch screen found in the current MacBook Air.
Kuo, citing discussions with upstream component makers, noted that the 11.6-inch MacBook Air will feature an even slimmer and lighter design than the previous-generation models and the technologies used for the design and concept are expected to be broadly used in the company's other product lines to boost their competitiveness.
Meanwhile, Digitimes adds some details to the new iPod Touch that is expected this fall.
The new iPod touch will feature a 3-megapixel camera, capable of both photo and video recording, and will adopt Apple's latest A4 processor, which is also used in the iPhone 4.
The new iPod Touch was expected to share the A4 processor found in the iPhone 4 and iPad, but the exact camera specs have been up for debate.