Apple Seeds Mac OS X 10.6.5 Build 10H555 to Developers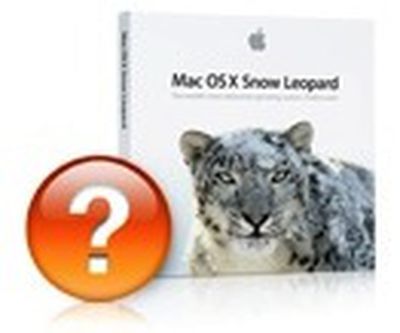 We've received word that Apple has seeded a new version of Mac OS X 10.6.5, termed Build 10H555, to at least a portion of its Mac developer community for testing. The new release comes two weeks after Build 10H548 was pushed out for testing.
Apple continues to list no documented known issues with the update, and asks developers to focus their testing on 3D Graphics, Printing, QuickTime, Time Machine, and USB Devices.
Mac OS X 10.6.4 was released in mid-June, and the first developer version of Mac OS X 10.6.5 was seeded in mid-August. With two months of developer testing and refinement under its belt and a continued lack of documented issues remaining in recent builds, Mac OS X 10.6.5 may be nearing a public release. Apple's development schedule is unpredictable, however, and it is consequently difficult to say with any degree of certainty when such a release might occur.
Apple of course appears set to begin discussing the Mac OS X 10.7, the company's next major update to its Mac operating system, at a media event scheduled for next Wednesday. A public launch of Mac OS X 10.7 is, however, likely quite some time in the future.