Apple Hiring Engineers to Work With Liquidmetal Alloys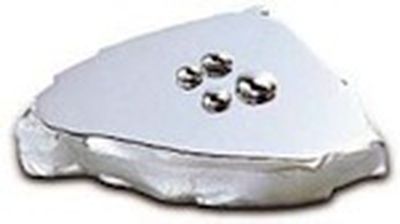 AppleInsider notes that Apple has posted job listings for three new positions apparently dedicated to working with Liquidmetal's "amorphous metal alloys" for which the company acquired the rights last month. The three new positions include Amorphous Metal Development Manager, Metal Process Development Engineer, and Amorphous Metal Development Engineer. Among other responsibilities for the "highly visible" positions, the management role will entail:
- Managing a team responsible for developing amorphous alloy composition, molding and forming processes, and secondary operations (e.g. machining, grinding, finishing) as applicable to Apple requirements.
- Meeting all quality, capacity, logistics and cost requirements working closely with Industrial Design, Product Design and Global Supply Managers.
- Identifying, researching, developing, and qualifying world-class equipment manufacturers and suppliers.
- Managing the optimization of process capability to achieve dimensional tolerance and cosmetic finish requirements.
Liquidmetal's alloys, which were tested in the SIM card removal tool for the iPhone 3G, are said to offer rapid, low-cost fabrication of relatively complex parts while offering superior strength and corrosion-resistance compared to traditional metals. One former Liquidmetal executive has speculated that Apple is planning to use Liquidmetal alloys in future iPhone models.