ITV Executives Reportedly 'Furious' Over Rumored Apple TV Name Change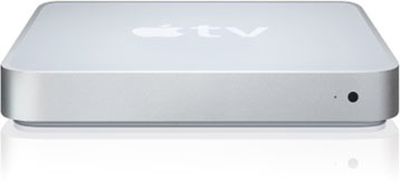 Mirror.co.uk reports
that executives of UK television network
ITV
are "furious" over
rumors
that Apple will be changing the name of its Apple TV set-top box product to "iTV" as part of a major revamp later this year. Despite the fact that claim is only a rumor and that Apple has refused to comment on the issue, ITV is gearing up for a fight.
But ITV bosses are furious and meeting with lawyers this week to stop the move in the UK.
The broadcaster, who owns the trademark to the name ITV in Britain, will also weigh up its options on a global ban.
Noting problems with Apple's new iPhone 4, one "insider" at the network worries about possible damage to its reputation should Apple make the name change.
A channel insider said: "You only have to look at recent problems with the iPhone 4 to see not everything Apple produces is gold dust. We all take our ITV brand very seriously and we'll do everything in our power to protect it."
Apple initially revealed the Apple TV as the "iTV" in September 2006 at its now-traditional fall music-focused event, but changed the name to "Apple TV" by the time it officially launched at Macworld San Francisco in January 2007.