FaceTime for iPad and iPod Touch to Be Linked to Email Addresses?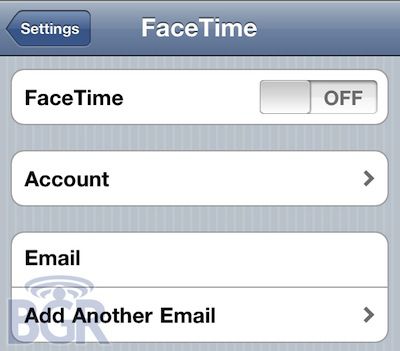 Boy Genius Report claims
to have received information from the
new iOS 4.1 beta
partially revealing how FaceTime might work with future front camera-enabled iPad and iPod touch devices. While those devices have been
presumed
to gain FaceTime functionality in future hardware revisions as Apple seeks to expand the network of people able to participate in video calls using its standard, the question of how those device lacking phone numbers associated with them would be identified has remained unanswered.
It's actually pretty simple... Your Apple ID will be registered with your device/s, and that will allow other Apple devices to start a FaceTime call using your email address. Apple will also reportedly make use of push notifications to deliver these incoming FaceTime connection requests as we have been informed there is a push notification detector tied into the FaceTime frameworks in the new iPhone OS 4.1 beta.
While BGR claims that an Apple ID would be linked to the user's devices, screenshots accompanying the article suggest that merely an email address might be required, suggesting broader functionality.

The report also does not address how a user with multiple FaceTime-compatible devices such as a future iPad and iPod touch setup would be required to configure their settings. Could a single email address be linked to both devices? If so, how would callers specify which device to call? If not, users would have to have multiple email addresses and share each of them with their friends and family in order to receive calls on their various devices, a process that would seem rather complex given Apple's penchant for streamlining the user experience.