Microsoft Executive on Apple: 'iPhone 4 Might Be Their Vista'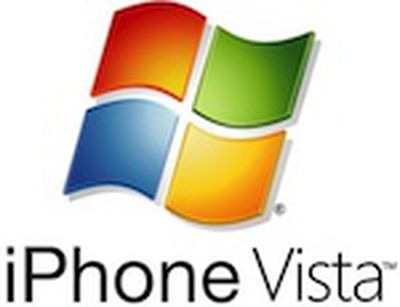 Computerworld reports that Microsoft Chief Operating Officer Kevin Turner today compared Apple's iPhone to his company's much-maligned Vista operating system, suggesting that Apple might be headed for a similar experience to that of Microsoft in terms of customer response and criticism.
"It looks like the iPhone 4 might be their Vista, and I'm okay with that," said Kevin Turner, Microsoft's chief operating officer, in a keynote speech at Microsoft's Worldwide Partner Conference (WPC), which runs through Thursday in Washington, D.C.
According to the report, Turner also took the opportunity to poke fun at the iPhone 4's signal issues in promoting Microsoft's upcoming Windows Phone 7 operating system.
"One of the things I want to make sure you know today is that you're going to be able to use a Windows Phone 7 and not have to worry about how you're holding it to make a phone call," Turner said, referring to the Microsoft mobile operating system set to debut on smartphones this fall.
Turner's comment follows a full-page ad in The New York Times from Verizon and Motorola promoting the Droid X by poking fun at Apple CEO Steve Jobs' recommendation that iPhone 4 users "just avoid holding it in that way."
Meanwhile, a new survey from ChangeWave Research shows just 2% of respondents who are planning to buy a new smartphone in the June-August timeframe looking to buy a Windows Mobile phone, while 50% are planning to purchase an iPhone. The survey was, however, conducted before the iPhone 4 was released and its signal issues became known.