Apple Updates iTunes Store Terms to Allow Opt-Out of iAd Data Collection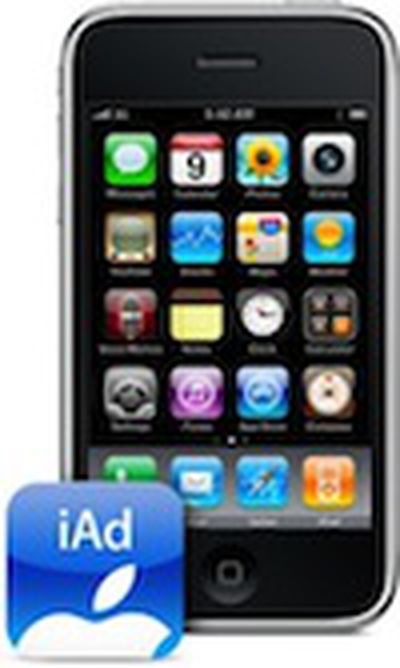 Users looking to update their App Store applications for today's iOS 4 release have been greeted with a screen informing them of changes to the iTunes Store and conditions. While users are required to accept the changes before continuing, the summary of changes simply indicates that the company has made "material" changes to its privacy agreement.
iLounge dug into the changes and discovered that the updated terms relate to Apple's iAd service, which aims to deliver a high-quality, interactive mobile advertising experience. Some of iAd's appeal to advertisers is Apple's ability to serve ads with a high degree of relevance to customers due to the company's vast amount of information on each customer's purchase and download history, but this ability also raises certain privacy issues, and the updated privacy terms explain Apple's data collection and offers users a means to opt out of the collection.
"Apple and its partners use cookies and other technologies in mobile advertising services to control the number of times you see a given ad, deliver ads that relate to your interests, and measure the effectiveness of ad campaigns," the text says. "If you do not want to receive ads with this level of relevance on your mobile device, you can opt out by accessing the following link on your device: http://oo.apple.com. If you opt out, you will continue to receive the same number of mobile ads, but they may be less relevant because they will not be based on your interests. You may still see ads related to the contrent on a web page or in an application or based on other non-personal information. This opt-out applies only to Apple advertising services and does not affect interest-based advertising from other advertising networks."
As noted, users must visit the opt-out URL on each device they wish to exclude from the data collection, and those devices must be running iOS 4 in order to register the opt-out. The company has also posted a new support document outlining the interest-based ads and the opt-out process.
Application developers have already begun rolling out iAd-enabled applications with placeholders for the forthcoming interactive advertisement, but the service will not go live until July 1st.