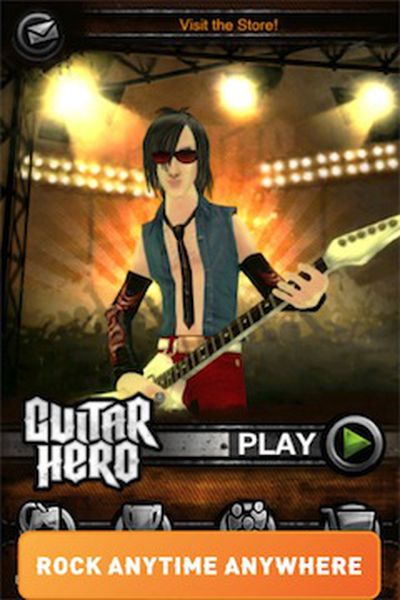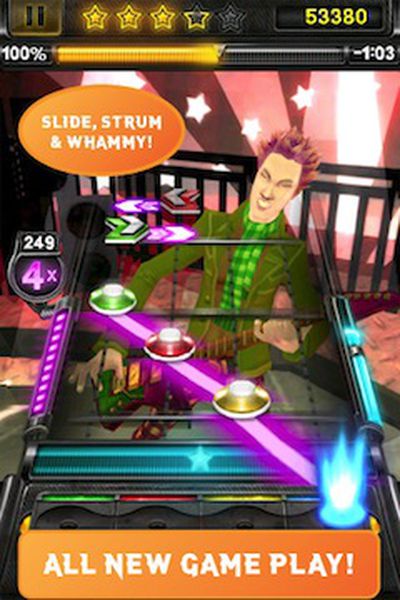 Highlighted
during yesterday's Worldwide Developers Conference keynote,
Guitar Hero
is now available in the App Store for the iPhone and iPod touch.
Rock out with these features anytime, anywhere:
- Dont just tap... Tap, Strum, Whammy, and Slide with gameplay customized for each song
- Show off your personal style by customizing your own full 3D rockstar, and use the Photo Booth to share images with friends on Facebook
- Complete challenges to increase your Rock Rank as you try to master both guitar and bass
- Share your scores on Facebook, see how you stack up on the leaderboards, and get updates through in-game news feeds
- Download more game tracks from the in-game store, and take on all-new song-specific challenges to boost your Rock Rank
- Works on all iPhone and iPod Touch hardware! Play on an iPhone 3GS or 3rd generation iPod Touch to experience your avatar in a 3D concert setting, or use previous generation devices to show off your custom look in an awesome stylized photo shoot
Guitar Hero comes with six free songs from artists such as Queen, The Rolling Stones, Weezer and The White Stripes, with additional tracks available for in-app purchase. Guitar Hero is priced at $2.99.