Next iPhone Screen Resolution Confirmed at 960x640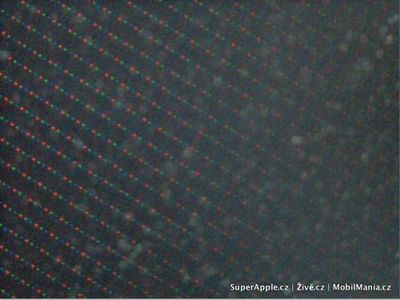 The next iPhone screen has been confirmed to be at running at a resolution of 960x640, according to
SuperPhone.cz
(via
Engadget
). The site claims to have obtained a next generation iPhone screen (parts have been floating around) and magnified it under a microscope.
From this procedure, they were able to count the RGB elements of the screen and found it to be exactly twice the density in both horizontal and vertical directions compared to the current iPhone. This would quadruple the total number of pixels and increase the resolution from the current 480x320 to 960x640. This would increase the pixel density to a whopping 320dpi -- higher than any other device on the market.
Rumors of this high resolution display were first reported back in March. The big advantage of exactly doubling the vertical and horizontal resolution of the iPhone's screen is that backward compatibility with existing apps would be trivial to implement. A similar pixel-doubling system is already in place for running iPhone applications on the iPad.