U.S. Apple Retail Stores Continue to Experience iPad Shortages [Updated]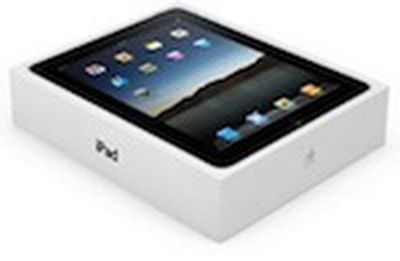 Two weeks ago, several reports indicated a complete lack of availability of 3G-capable iPad models in partial surveys of Apple retail stores in the United States, with Wi-Fi models also seeing significant supply constraints.
Digital Daily today reports on a new research note from Piper Jaffray analyst Gene Munster indicating that the shortages are continuing, with none of the 50 stores surveyed this week having stock of 3G-capable iPad models and only about a quarter of stores even having stock of Wi-Fi-only models.
"74 percent of the stores we checked were completely sold out of all iPad models," Munster said in a note to clients. "26 percent had some WiFi models in stock, and no stores had any 3G models available. We note that the stores have implemented a reservation system, by which customers can request to be placed on a waitlist for future iPad shipments, notified upon arrival, and given 24 hours to pick up the iPad. One Apple store representative indicated that the in-store reservation system typically takes 4-7 days."
Munster suggests that Apple's supply constraints could take months to resolve, with a supply-demand balance perhaps not likely to be achieved until late fall.
Just yesterday, RBC Capital Markets analyst Mike Abramsky increased his 2010 iPad sales prediction from 5 million to 8 million, although it is unclear to what degree Apple's continued shortages are due to unexpected demand that could continue to drive up observers' sales predictions or to supply issues that could hamper the company's ability to reach the sales numbers expected by analysts. In either case, Apple continues to struggle meeting the demand of its customers.
The U.S. shortages continue even as Apple prepares to launch the device in nine new countries one week from now. Several customers with pre-orders in those countries have indicated that their order statuses are now showing as "Shipped", although no delivery information has yet been posted and orders are not expected to arrive before the official launch day of May 28th.
Update: We've heard of one Apple Store location that currently has on the order of 400 requests for 3G-capable iPad models registered on its "Notify Me" waiting list. The store is reportedly receiving only 15-20 new iPad 3Gs each day, indicating that it may be quite some time before it is able to work through its backlog of demand.