MacRumors Poll: Design of the Leaked Next-Generation iPhone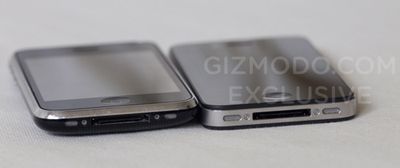 The big news this past weekend was the
leak
of several photos of what appeared to be the next-generation iPhone. The early photos were a bit blurry and elicited a range of responses -- many negative. Opinions seemed to turn somewhat when
high-quality images
of the next-generation iPhone were revealed by
Gizmodo
this morning.
If you haven't seen the device in detail yet, check out this nice hands-on video from Gizmodo showing it at all angles.
The unreleased device seems to carry a number of features that have been requested by users in the past, including a front-facing camera, camera flash and higher-resolution screen. But the design of the phone itself seems to be producing the most vocal reactions, so we thought we'd conduct a poll to see where the sentiment falls:
The next-generation iPhone is expected to be released sometime this summer/fall. Apple has yet to announce the dates for its Worldwide Developers Conference where it has traditionally been announcing its iPhone hardware updates. Other rumors have suggested the iPhone may also be expanding to other carriers such as Verizon.