Macworld San Francisco 2009 Rumor Roundup
With Macworld San Francisco 2009 (MWSF) beginning next week, MacRumors provides this Rumor Roundup as a summary of major rumors circulating around the Mac Web before the event.
The biggest news about Macworld came early when Apple announced that Steve Jobs would not be delivering the 2009 keynote address nor will Apple be participating in future Macworld events. While Apple's official reason for the withdrawal was that trade shows are becoming less important, some believe that Apple simply wanted more control of their own release timetable rather than being dependent on this yearly event. Of course, health questions about Steve Jobs were again raised as another possible reason.
While this rumor season started off slowly, the past few weeks have raised some interesting possibilities.
New iMac and Mac Mini - NVIDIA Based
The most likely hardware releases for Macworld San Francisco include updated versions of the iMac and Mac mini.
While there has been talk about these updates for months, the most convincing evidence actually came from Apple themselves. The latest versions of Mac OS X were found to include references to NVIDIA-based iMacs and Mac minis. The NVIDIA chipsets were just introduced into Apple's notebook line and promise faster graphics hardware for these new models. DigiTimes has reported that iMacs should be shipping in quantity in January and Apple may have been waiting specifically for new Quad-Core processors from Intel.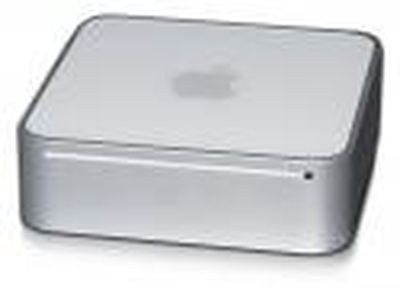 Early details about the Mac mini update came from internet hosting company MacMiniColo.net, who was able to confirm that the new mini would include a Mini DisplayPort, increase in max RAM to 4 GB and an SATA Optical drive. Since then, Wired and TUAW have confirmed that we'll see a Mac mini release at Macworld. Other claims from AppleInsider suggest that the mini will get some significant new features, including FireWire 800, dual-monitor capabilities and an additional USB port.
All of these changes will be welcome to this otherwise neglected product line.
17" MacBook Pro - Fixed Battery
One product that was left behind during the October notebook updates was Apple's high-end 17" MacBook Pro. New reports released in the past few days have revealed that Apple will be releasing the new 17" MacBook Pro as early as Macworld. Aside from adopting the NVIDIA chipset and aluminum unibody design, the most notable change that was first reported by 9to5Mac is the elimination of a removable battery. Instead, Apple is said to have chosen a slimmer but longer-lasting battery that is not replaceable, as in the MacBook Air.
This information has been confirmed by a number of sources, and we feel accurately describes the new 17" MacBook Pro.
iLife '09. iWork '09 - The Cloud
A series of reports from 9to5Mac indicate that Apple is going to make a major effort to turn portions of their iLife and iWork products into Internet services. This would allow some or all of iWork and iMovie to be accessed from your web browser and possibly your iPhone. Critics of the move, however, point to the problematic launch of Apple's MobileMe web-services.
While these original reports drew some outrage from existing customers, many expect that Apple will continue to offer traditional Mac-based applications. To further add to 9to5mac's source's credibility, we've heard their most recent report about a GarageBand update may also be true. The rumor site believes that Apple will begin selling "celebrity music lessons" to GarageBand customers.
Snow Leopard
Some reports have suggested that Phil Schiller may demonstrate or provide more info on Apple's upcoming Mac OS X revision codenamed Snow Leopard.
An Apple employee presentation first suggested that we could see the release of Snow Leopard in the first quarter of 2009. Meanwhile, Apple rushed certification of OpenCL to be ready in time for Snow Leopard's release.
iPhone and iPhone Nano

The rumor that has gotten the most attention seems the least likely possibility for a Macworld update. In fact, we had originally heard that Apple was planning on focusing on Mac products at Macworld, though this was well before Apple's announcement that they were withdrawing from the event.
This rumor gained traction after both XSKN and Vajacases posted teasers and case designs on their sites about a new iPhone Nano. This fact by itself may not have generated so much interest, but both sites also provided links and photos to iPhone 3G cases in May before its release.
We're still unsure what to make of the iPhone Nano claims, since there have been no reliable sources stepping up to corroborate this possibility. Even if the iPhone Nano coming, it seems Macworld is unlikely to be the venue for its release.
Finally, there have been suggestions that some updates may have been delayed from Macworld altogether, which could mean this or other iPhone announcements may be forthcoming in the next few months.
Cinema Displays / Mac Pros / Home Media Server / Tablet or PDA
- Despite an early rumor that we might see new LED Cinema displays at Macworld 2009, there has been no other confirmation. While it seems obvious that Apple will be moving towards LED across all their displays, no one seems to have heard if Tuesday will be the day.
- Unfortunately, despite a long wait on Mac Pro updates, desktop customers may have to wait a little longer. Mac Pro-suitable processors will be released in the first quarter of 2009 but may not be available in time for a Tuesday release.
- Apple Home Media Server seems like an interesting idea that Apple has been toying with, but no one knows when or if Apple will release this to the market.
- The latest about an Apple Tablet seems to push off the product until at least the Fall of 2009.
And, of course, there's always the promise of something amazing that we've never heard of before.
3rd Party
- Google is rumored (unconfirmed) to be releasing a Mac version of Picasa.
- Cultured Code will be releasing the 1.0 version of Things, a task management app for the Mac.
- Freeverse Slotz Racer iPhone/iPod Touch game.
- Delicious Monster hints at a free iPhone app.
- Filemaker 10 said to be announced on Monday.
We'll have more 3rd party coverage at Macworld Expo throughout the week.
Keynote Coverage and Meetup
MacRumors will be providing live keynote coverage at MacRumorsLive with photos and text updates. The system has been improved and should provide even faster updates than in the past. While there is no live video stream available for the event, those who wish to watch the time-delayed stream without any spoilers can sign up for the spoiler free announcements. Finally, Twitter users can sign up for SMS updates at http://twitter.com/macrumors.
The Keynote begins at 9 a.m. on Tuesday, January 6th, 2009 (view local times).
Readers at Macworld Expo should join us in person at the Macworld Finale Bash on Tuesday, January 6th starting at 6 p.m (details), hosted by Delicious Monster.