Beats Flex
By MacRumors Staff
Beats Flex Reviews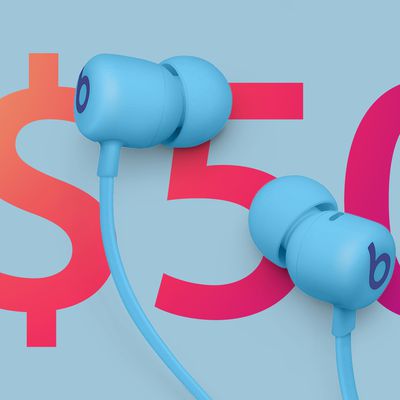 One of the announcements last week that flew under the radar since it wasn't explicitly mentioned during Apple's event was the introduction of Beats Flex, new wireless earphones that represent an upgraded version of the previous BeatsX. Not only do Beats Flex come with some upgrades, but they also carry a much lower price of just $49.99, representing the most affordable way to get into Apple's...
Beats Flex Articles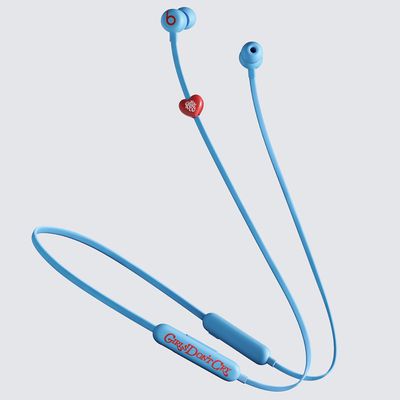 Apple's Beats by Dre brand is launching a new collaboration with graphic artist Verdy and the Tokyo-based Girls Don't Cry project, featuring custom-designed Beats Flex earphones in a distinctive blue and red theme with a detachable heart charm on the cable. The collaboration includes an ad campaign featuring model Jasmine Daniels, who appears in a Girls Don't Cry-inspired bedroom listening...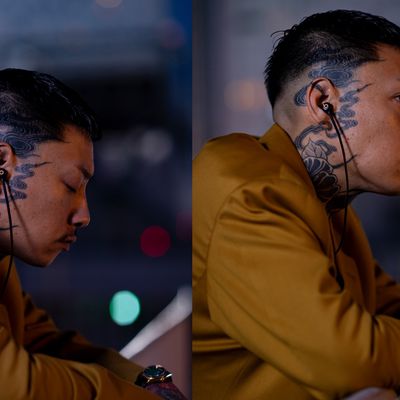 Apple's Beats brand today announced a new collaboration with Japanese designers Wacko Maria for limited-edition Beats Flex earphones featuring a leopard-print design with a dual-color cable. Beats Flex are the entry-level in-ear earphones from Beats that debuted in 2020 as an evolution of the previous BeatsX models. While the Beats Flex connect wirelessly via Bluetooth to your devices, the...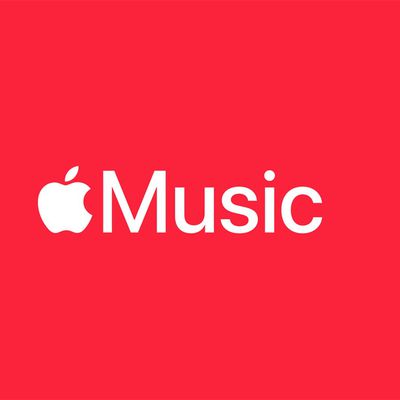 New Apple Music Student Plan subscribers can now receive a free pair of Beats Flex earphones worth $69.99. The offer, first spotted by Michael Burkhardt on Twitter, has been available since June 22 and allows first-time ‌Apple Music‌ Student Plan subscribers to order a pair of Beats Flex earphones for free after paying for the first month's subscription. After 30 days of the subscription, ...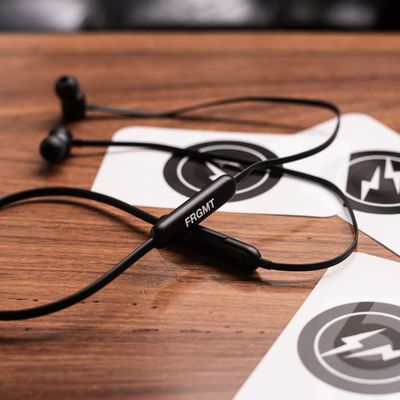 Beats today announced the upcoming launch of a new collaboration with fragment design founder Hiroshi Fujiwara for a minimalist limited-edition version of the Beats Flex earbuds. The new black-on-black Beats Flex will be available starting Thursday, November 18 from Apple and SSENSE and will be priced at $69.99. Beats Flex is the current entry-level Beats earbud product, featuring two...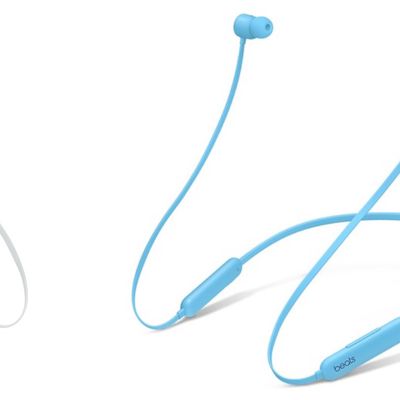 Apple today increased the price of its Beats Flex headphones from $49.99 to $69.99, a pricing shift that may be related to supply chain constraints that have raised the costs of components across the industry. First released last October, the Beats Flex made headlines at launch because of their low price compared to other Apple headphone options, and they have been a popular purchase option...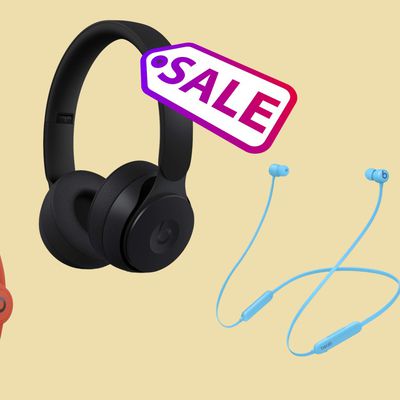 Multiple deals on Beats headphones have sprouted up online today, and we're seeing a few solid discounts on Powerbeats Pro, Beats Solo Pro, and Beats Flex. These sales are available from numerous retailers, ranging from Target to Amazon, Best Buy, and Apple itself. Note: MacRumors is an affiliate partner with some of these vendors. When you click a link and make a purchase, we may receive a...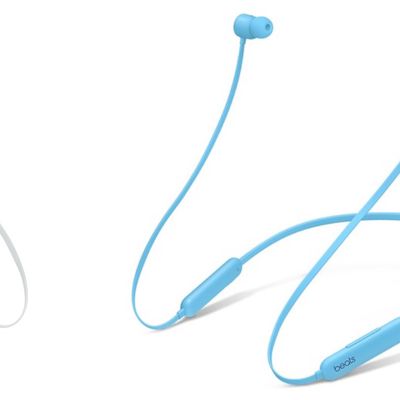 Back in October, Apple introduced Beats Flex wireless earphones, which offer improvements over the previous BeatsX earphones yet come with a much lower $49.99 price tag. The wireless Bluetooth earphones have a cord between the two earpieces that drapes around the neck and provides access to some physical controls. They were initially only available in Beats Black and Yuzu Yellow color...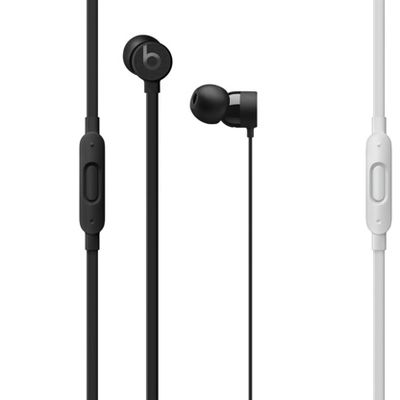 Apple this morning quietly introduced new Beats Flex headphones, marking the launch of the brand's most affordable wire-free headphones to date. Beats Flex are priced at just $50, and are identical in design to the BeatsX earphones. With lower-cost Bluetooth-based Beats headphones now available, Apple has discontinued the UrBeats headphones that it previously offered under Beats branding. ...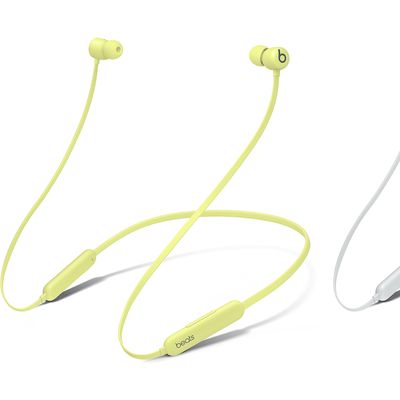 Apple's Beats brand today is introducing Beats Flex wireless earphones, which add some upgrades to the previous BeatsX earphones yet come with a much lower $49.99 price tag. The new price makes them the cheapest way to get into Apple's wireless earphone ecosystem, which is especially important now that Apple is no longer including earphones in the box with its iPhones. As with BeatsX, the...