If you recently updated your iPhone to iOS 13 or your iPad to iPadOS 13 and you can't work out how to manually update your installed apps, then you've come to the right place.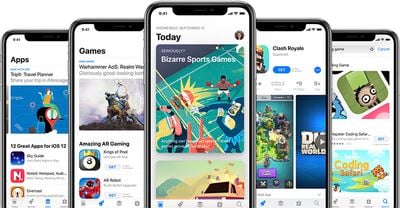 Apple has changed the way you update apps in iOS. In earlier versions of its mobile operating system, app updates lived in their own tab in the App Store app, but that has since had to make way for a new Apple Arcade tab.
App updates now live in the ‌App Store‌'s Account screen, which you can access by tapping your profile picture in the top-right corner of the interface. Scroll down and you'll see any pending app updates followed by recently updated apps in chronological order.


You can either tap Update All at the top of the list or update your apps on an individual basis. Otherwise, nothing much else has changed about the update process in iOS 13. As before, you can turn automatic updates on and off by going to Settings -> iTunes & App Stores and toggling the switch next to App Updates.