Apple's Clock app has a hidden analog display as part of its Stopwatch function. Here's how to enable it on iPhone and Mac.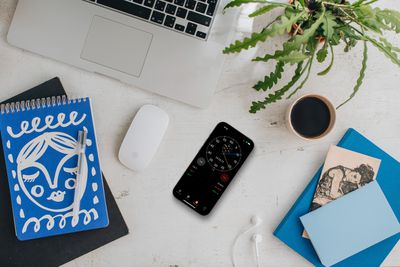 Apple has included a stock Clock app in iOS for as long as iPhones have existed, providing users with a handy set of world clock, alarm, stopwatch, and timer functions.
In iOS 10, Apple added an analog display mode to the stopwatch, offering users a more traditional readout that also includes a separate hand for the current lap.
The addition of a second hand allows you to more easily track the current lap time alongside the total elapsed time. If that sounds useful for your purposes, here's how to switch to analog.
Launch the Clock app or tap the Stopwatch button in Control Center.
Tap the Stopwatch button at the bottom of the screen if it's not already selected.
Swipe left on the stopwatch readout to switch to the analog display.

How to Switch to Analog Stopwatch on Mac
With the release of macOS Ventura, Apple added the Clock app to the Mac. The desktop version has all the functions found in the iOS Clock app, including the analog stopwatch face.


To switch to analog, click View in the Clock's menu bar and select View Analog Stopwatch. Alternatively, you can just click on the digital display and it will automatically switch to analog.