Apple Watch apps rarely misbehave, but if one becomes non-responsive or fails to refresh data, sometimes force-quitting the app and relaunching it can solve the issue.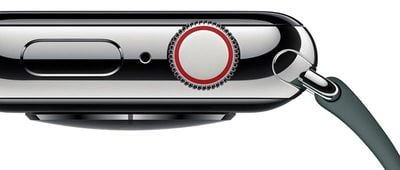 Fortunately, it's a simple procedure. The following steps show you how it's done on Apple Watch models running watchOS 4 or later.

Open the misbehaving app on your Apple Watch, either by tapping its complication or selecting it from the honeycomb-style app menu/list view, so that it takes over the display.


Now, press and hold the Side button.
Release the Side button once the power down menu appears.


Next, press and hold the Digital Crown. You can release it once the app is whisked away from view and you're returned to the watch face.
And that's all there is to it. The next time you launch the app in question, it will load up as if for the first time, and hopefully play nice again.
If the problem you're having still persists, try restarting your Apple Watch from the power down screen, or consider re-installing the related app on your iPhone.