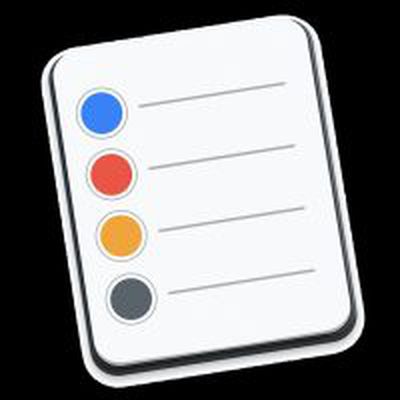 In macOS 10.15 Catalina and later, Apple's Reminders app allows you to create a reminder for just about anything.
As with the previous version of Reminders, you can make as many reminders as you need in the Reminders app, and you can add them to dedicated reminder lists for specific projects. Keep reading to learn how to create your first Reminders list.
The redesigned interface also incorporates all of your reminders across all of your lists into four views – Today, Scheduled, All, and Flagged – with your separate lists listed below.

How to Create a Reminders List
To create a new list, click Add List at the bottom-left corner of the window.


Give your new list a name.


To select a color and/or icon for it, to help distinguish it from any other lists you keep, double-click its existing icon, then click the small down arrow in the dialog.
Select a color and icon from the options, then click OK to finish.


Your new list automatically appears in the Reminders window under My Lists. Select the list, then you can tap the plus icon in the top-right corner of the window to add new reminders.
You can also share your list with others by selecting the list in the side bar and clicking the circular People icon that appears in the highlight.


You can then opt to send an invitation via Mail or Messages, AirDrop a link to a nearby Mac or iOS device, or copy the link to paste and share by other means.