Smart Keyboard
By MacRumors Staff
The Smart Keyboard and Smart Keyboard Folio are standalone hardware keyboards designed for some of Apple's iPads.

For the 2019 iPad Air, Apple's Smart Keyboard is essentially a MacBook keyboard build into a Smart Cover, allowing it to serve as a cover for the display, a stand, and a physical keyboard. With keys covered in woven fabric, the Smart Keyboard is resistant to water and other liquids.

Measuring in at 4mm, the Smart Keyboard does not include wires or standard keyboard components so it does not need to be charged. Instead, it attaches magnetically to and is powered by the Smart Connector along the side of the iPad. The Smart Keyboard for the 10.5-inch iPad Air is priced at $159.

For the 2018 iPad Pro models, Apple offers a Smart Keyboard Folio that is nearly identical to the Smart Keyboard but also includes a panel that protects the rear of the iPad Pro. The Smart Keyboard Folio is priced at $179 for the 11-inch model and $199 for the 12.9-inch model.
Smart Keyboard Articles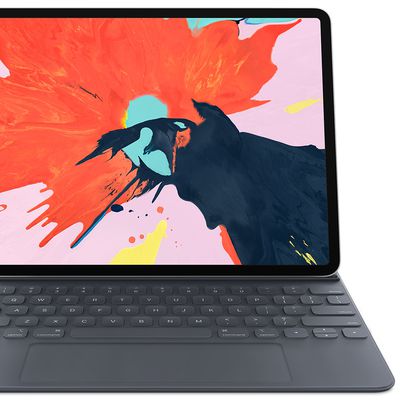 Apple in iPadOS 13 introduced support for external mice as an Accessibility feature, and in ‌iPadOS‌ 14, Apple is set to expand cursor support to make using a mouse or a trackpad on ‌iPadOS‌ similar to using a mouse or trackpad on the Mac. A mockup of a Smart Keyboard with Trackpad Apple is rumored to be working on a ‌Smart Keyboard‌ for the iPad Pro that includes a trackpad that will work...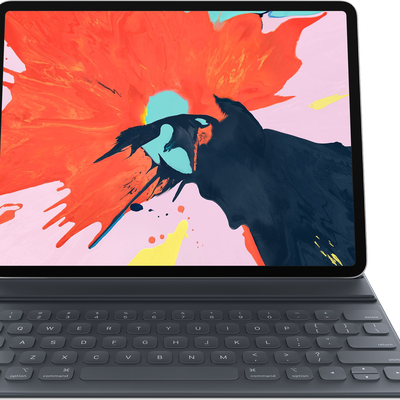 Apple is working on an iPad keyboard that includes a built-in trackpad, reports The Information, citing sources with knowledge of Apple's plans. Apple has reportedly been experimenting with trackpads for the ‌iPad‌ for a "number of years." Some of the prototypes have featured capacitive keys, though it is not known if this feature is in the finished product. The Information's source says...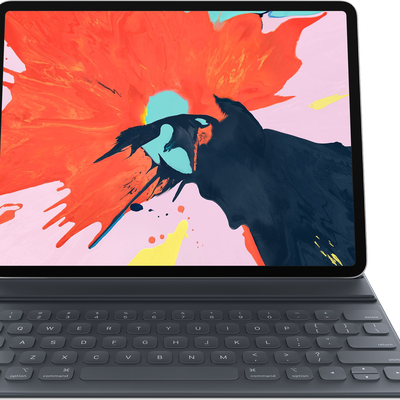 Apple may release a Smart Keyboard with a scissor switch design for its next-generation iPad or iPad Pro models, suggests Taiwanese industry publication DigiTimes, although full details are not available yet. A paywalled preview of the report vaguely claims that "Apple's next-generation iPad series reportedly will feature a scissor switch keyboard," which is presumably referring to an...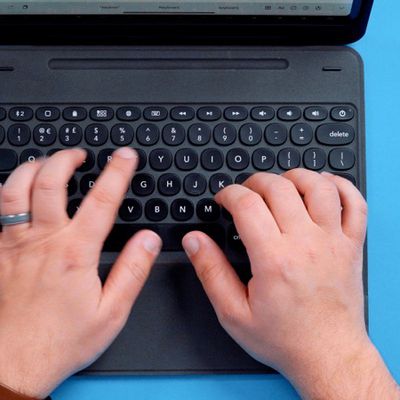 Apple designed a Smart Keyboard Folio for the 11- and 12.9-inch iPad Pro models, but while it's super slim, it's also expensive and with flat keys that some iPad users might not like. Luckily, third-party companies like Zagg and Logitech have come out with some alternate ‌iPad Pro‌ keyboards, and in today's video, we're comparing the ‌Smart Keyboard‌ Folio from Apple to two popular...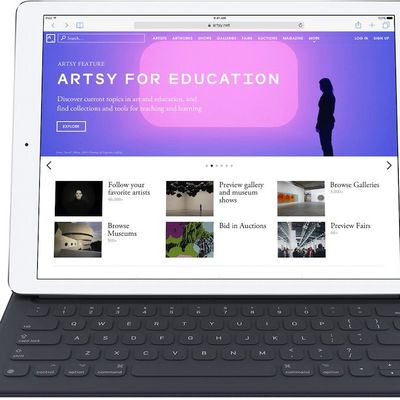 Apple has initiated a new three-year service policy for the Smart Keyboard for both the 9.7-inch and 12.9-inch iPad Pro, MacRumors has learned. Apple has determined that some Smart Keyboards may experience "functional issues" during use, such as the Smart Connector not working or certain keys sticking, repeating, or not responding, according to an internal memo distributed to Apple Stores...

Apple recently filed a patent application containing drawings of a Smart Keyboard with "Share" and "Emoji" keys, and a key that can be used to both search and invoke Siri, suggesting it may be exploring a new version of the iPad Pro accessory to be sold alongside next-generation models. The drawings show that pressing the "Share" key would bring up a share sheet on the iPad Pro with options...

Apple today released new international versions of the Smart Keyboard designed for the iPad Pro, which could previously only be purchased with a United States English layout. As 9to5Mac points out, the Smart Keyboard can be purchased in British English, Norwegian, Czech, Slovak, Swiss, Dutch, Korean, Spanish, Italian, German, Danish, Swedish, French, Arabic and other language layouts when...

Stock of the Apple Pencil and Smart Keyboard remains low, but Apple is now allowing customers to use its Personal Pickup feature to order the devices online and arrange to pick them up in a local Apple Store. Enabling Personal Pickup may make it easier for customers hoping to get an Apple Pencil or Smart Keyboard to locate one nearby, as it lists retail stock that's shipped to stores each day. ...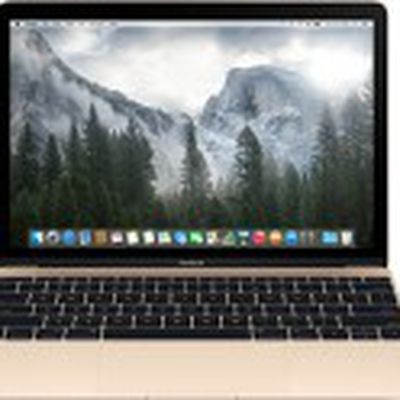 Apple released the iPad Pro on the Apple Online Store and at select Apple Retail Stores and resellers earlier today, and we have rounded up some interesting facts and news announcements surrounding the 12.9-inch tablet. iPad Pro Delivers Notebook-Level Performance Geekbench results show that the iPad Pro's A9X processor is a dual-core chip running at about 2.25 GHz, as reported by Ars...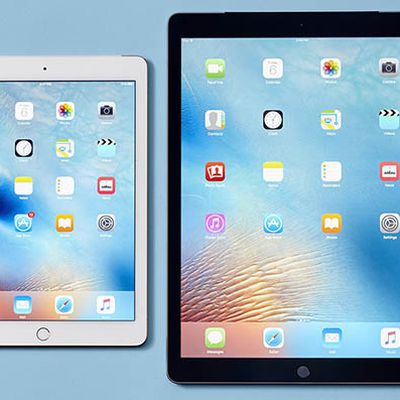 Apple released the iPad Pro online and in stores earlier today, and the embargo has now lifted for hands-on reviews of the new 12.9-inch tablet. The consensus opinion is that the iPad Pro is an excellent device for content creation, with powerful hardware for intensive apps and multitasking, but not quite a PC replacement due to its iOS limitations. The tablet's experience will be better...

Apple received final approval from the U.S. Federal Communications Commission on October 15 for the iPad Pro and Apple Pencil ahead of their November launch. FCC regulatory documents show that Apple filed applications for both LTE and Wi-Fi models of the upcoming 12.9-inch tablet, as noted by G4Games. There are still at least two weeks remaining until the iPad Pro and Apple Pencil are...