Qi Guides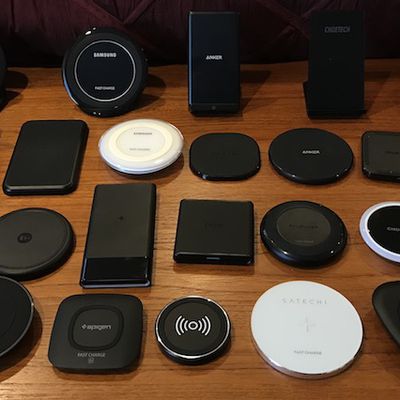 With the release of the iPhone X, iPhone 8, and iPhone 8 Plus, Apple now supports Qi-based wireless inductive charging on its latest phones, and that means charging pads have quickly become popular accessories for iPhone owners. Apple's favored partners for wireless charging pads are Belkin and mophie, and Apple is carrying a $60 charger from each company in its own online and retail stores. ...
Qi Articles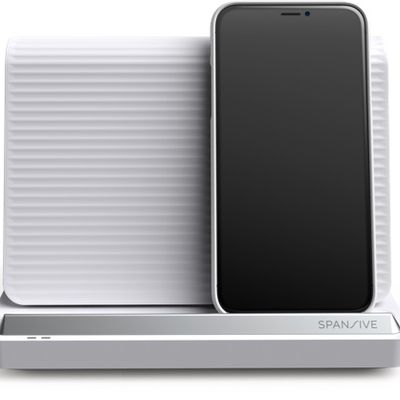 Spansive, a company developing new wireless charging technology, today announced the launch of the Spansive Source, a multi-phone wireless charging accessory that's designed for families. The Spansive Source is able to charge up to four Qi-enabled devices at one time, using what the company calls "Drop-N-Charge" technology that doesn't require exact placement on the charging surface. ...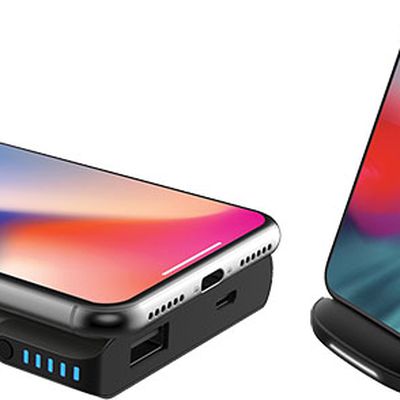 Apple-certified accessory maker Griffin today at CES 2019 announced that it will be releasing a collection of new wireless charging solutions under its PowerBlock and Reserve brands for the iPhone and Apple Watch later this year. PowerBlock wireless fast charging mat • Supports Apple and Samsung fast wireless charging • Rubberized surface secures phone while charging •...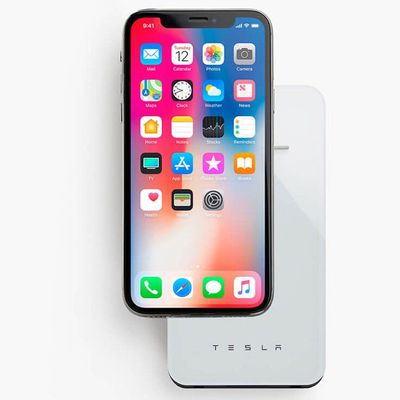 Tesla today launched a new battery-powered Qi-based wireless charger that's designed for iPhones and Android devices that support wireless charging. Priced at $65, the Tesla Wireless Charger features a 6,000mAh battery so it can be used for charging while on the go. According to Tesla, it's been constructed using the "same design language" used in Tesla energy products like Powerwall,...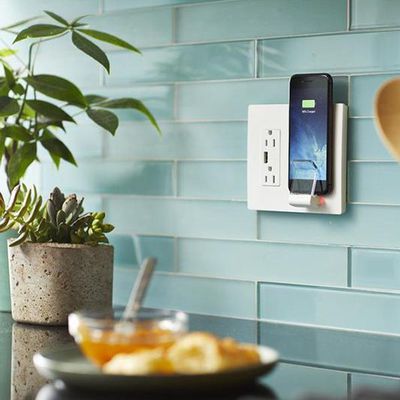 Legrand today introduced a new Radiant wall plate with a Qi-certified wireless charger, compatible with the iPhone 8, iPhone 8 Plus, and iPhone X. The wall plate includes a double receptacle on the left side with a built-in USB-A port, and a wireless charging pad with a holder for smartphones on the right side, with an overall 3.1 amps of power for charging capabilities. A small LED light ...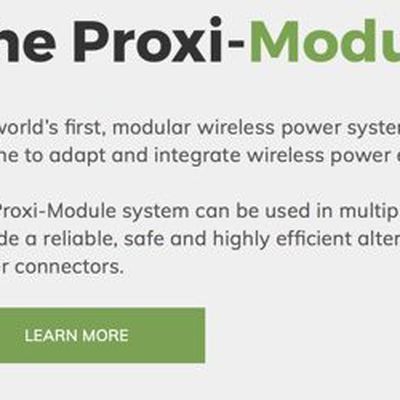 Apple recently purchased PowerbyProxi, a company that designs wireless power solutions, reports New Zealand website Stuff. Apple's senior vice president of hardware engineering Dan Riccio told Stuff that the PowerbyProxi team will be a "great addition as Apple works to create a wireless future." "We want to bring truly effortless charging to more places and more customers around the world,"...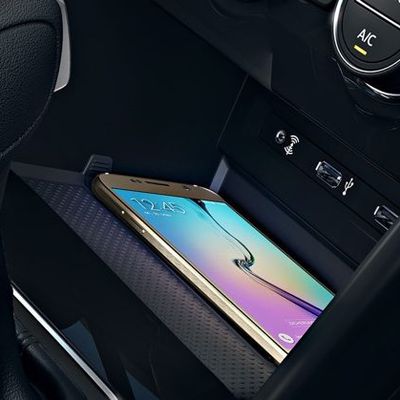 Several car manufacturers offer built-in Qi wireless chargers that are compatible with the iPhone 8, iPhone 8 Plus, and the iPhone X, and Apple this evening published a new support document highlighting vehicles that support the feature. According to Apple, Audi, BMW, Chrysler, Ford, Honda, Mercedes-Benz, PSA, Toyota, Volkswagen, Volvo offer Qi-based wireless charging options that work with...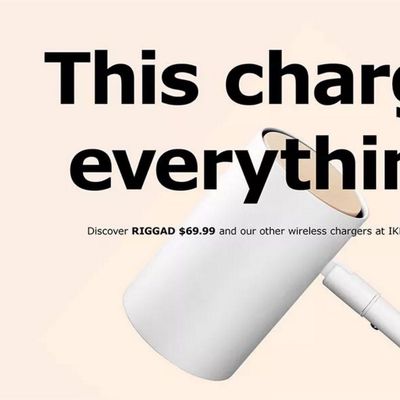 IKEA today has launched a new "tribute campaign" to Apple and the inductive wireless charging features of the iPhone 8, 8 Plus, and X, playing off of popular Apple catchphrases like "This changes everything" and "Think different" (via DesignTAXI and The Verge). Images via The Verge The campaign is called "This Charges Everything," and includes multiple other references to Apple's advertising...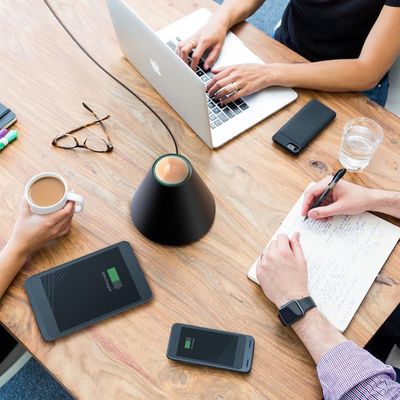 With the launch of the iPhone 8 and iPhone X, Apple added inductive wireless charging support to its mobile devices for the first time. While the feature brought Apple's phones up to speed with existing Qi-compatible charging standards, the announcement fell short of some expectations that this year Apple would introduce technology allowing iPhones to be powered wirelessly at a distance, rather...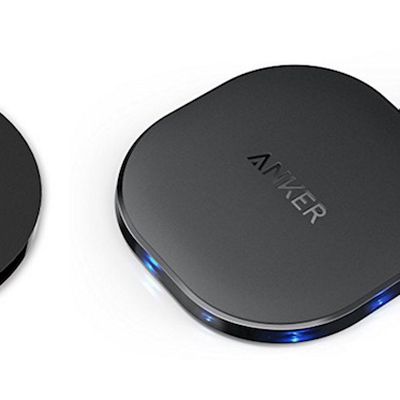 Apple on Tuesday announced the iPhone 8, iPhone 8 Plus, and iPhone X, all of which will launch with inductive wireless charging support on Qi-compatible accessories. Since Apple's first-party "AirPower" mat won't be available to buy until 2018, new iPhone owners will be left to sift through the current market of Qi-compatible wireless charging pads, which is pretty large. For this reason,...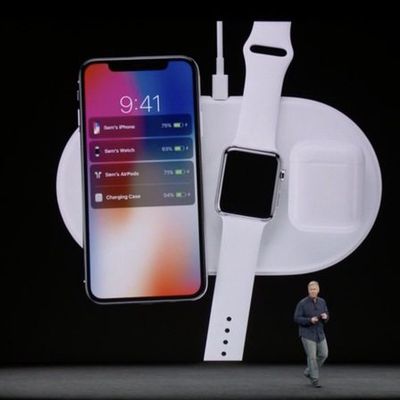 At its iPhone-centric event that saw the unveiling of the new iPhone X and iPhone 8 equipped with Qi wireless charging capabilities, Apple announced a new wireless charging accessory called "AirPower." Designed as a simple oval-shaped white charging mat, AirPower is able to charge the iPhone X and the iPhone 8 inductively. It also works with the Apple Watch Series 3 models and a new AirPods...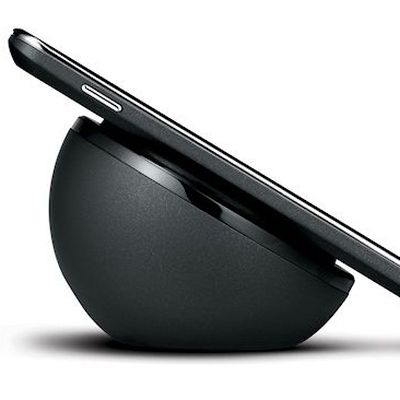 Apple recently became listed as a member of the Wireless Power Consortium, committed to the open development of the Qi wireless charging standard. The listing was brought to our attention by IHS Technology. Apple, which has since confirmed it is a member, has become one of over 200 companies that belong to the consortium, including Samsung, LG, HTC, Qualcomm, Verizon, ConvenientPower,...