NFC Articles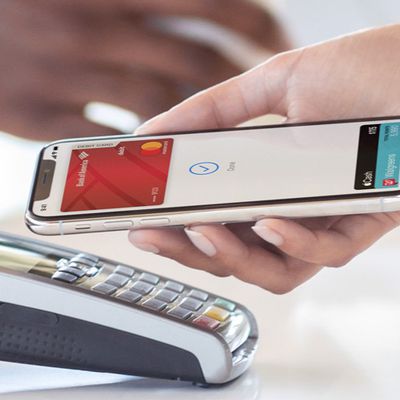 Apple on Monday responded to questions from Australia's parliament about its third-party access approach to the NFC chip in its iPhones, following claims that its Apple Pay system is stifling innovation in the contactless payment technology space. The Parliamentary Joint Committee on Corporations and Financial Services heard for-and-against arguments from Apple, Google, and others relating...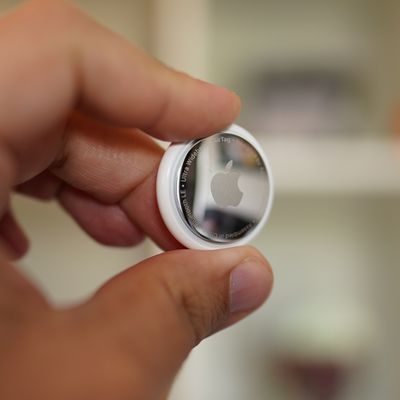 The AirTag's built-in NFC coil can be used by the Apple Shortcuts app to trigger automations, it has been found. The functionality, noticed by iCulture, allows users to trigger Shortcuts by simply tapping the top of their iPhone on the white plastic side of the AirTag. As Shortcuts are completely user-configurable, and can be used to initiate an almost infinite number of actions, the fact...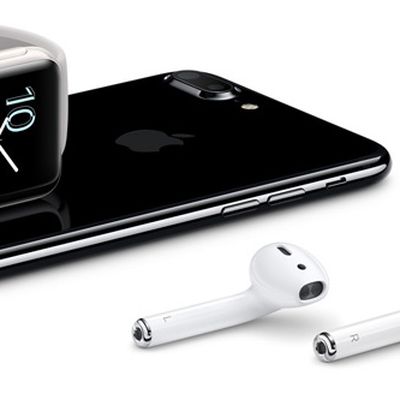 A new NFC specification announced this week by the NFC Froum will allow future NFC enabled devices to offer wireless charging capabilities, which means a smartphone could be used to charge a small accessory like headphones. According to the NFC Forum, the Wireless Charging Specification (WLC) will allow smartphones or other NFC charging devices to wirelessly charge small, battery-powered...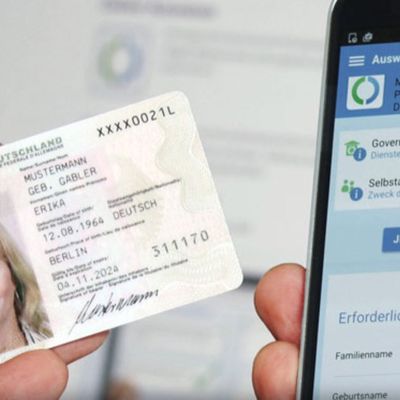 When iOS 13 arrives, iPhones will be able to read a wider range of Near Field Communication (NFC) tags, including the NFC tags often used in official documentation. Last week, The Verge reported that Japan had confirmed its national identity cards would support iPhone through a government-developed app, and now we're hearing that German authorities are also gearing up to make several forms of ID...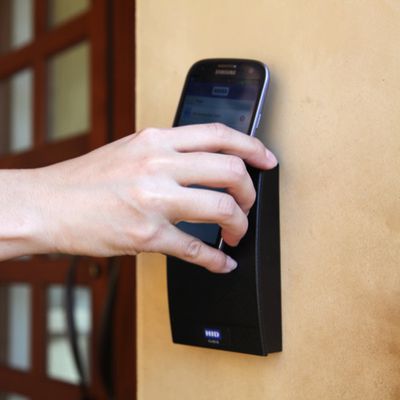 Apple is expected to expand the NFC capabilities of its iPhones beyond mobile payments, allowing users to securely unlock doors equipped with the technology, according to The Information. The company is said to be planning to announce the new functionality "next month," suggesting it will come at WWDC as part of the iOS 12 unveiling. The change to the near-field communication, or NFC, chip,...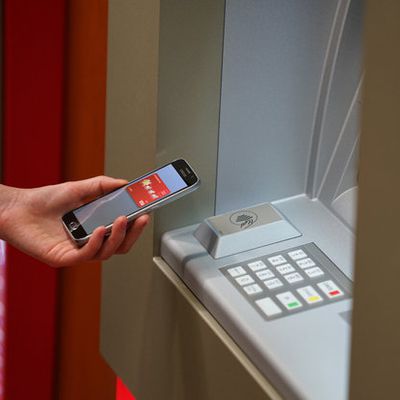 Wells Fargo today announced that NFC functionality is now available at more than 5,000 of its ATMs across the United States. The technology enables customers to initiate an ATM transaction by holding their smartphone or wearable device with mobile payment functionality near an NFC-enabled ATM terminal and inputting their PIN. Supported digital wallets include Apple Pay, Android Pay,...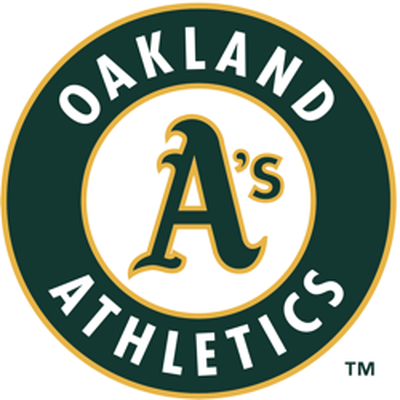 iOS 11 gives developers access to the NFC chip in Apple's most recent iPhone models for the first time, allowing for apps that are able to read NFC tags in places like museums and retail stores. The MLB today announced that the Oakland Athletics have tested a new ticketing feature that takes advantage of NFC, letting users enter the stadium by tapping an iPhone to a ticket scanner, much like...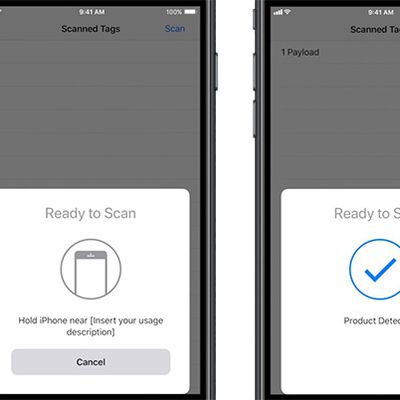 Apple at WWDC 2017 last month introduced Core NFC, a new iOS 11 framework that enables apps to detect Near Field Communication tags. Similar to Apple Pay, iPhone users are prompted with a "Ready to Scan" dialog box. After holding the iPhone near an item with an NFC tag, a checkmark displays on screen if a product is detected. An app with Core NFC could then provide users with information...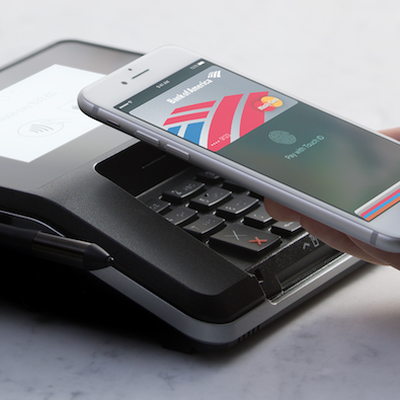 Developers coding for iOS 11 will be able to create apps that can read NFC tags, opening the door for the wireless exchange of information between an iPhone and various connected devices in a user's environment. The NFC chip in the iPhone is currently only used to handle contactless Apple Pay transactions and Passbook check-ins, but a new framework detailed in a developer resource published...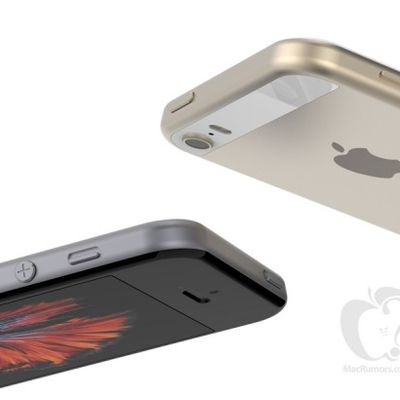 A new photo has surfaced on Chinese microblogging service Weibo that appears to confirm the "iPhone SE" name and that it will feature 16GB base storage. The alleged packaging also indicates the new 4-inch iPhone will have NFC, lending credence to multiple rumors claiming the device will support Apple Pay. MacRumors rendering of possible iPhone SE design based on rumors The packaging, which...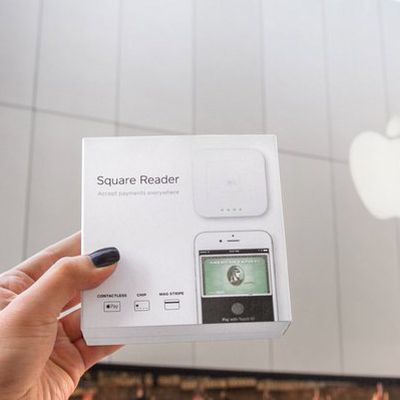 Square has announced that its new NFC reader that enables small businesses to accept Apple Pay, Android Pay, and other contactless payments can now be purchased from Apple online or in U.S. stores for $49. The reader is compatible with NFC-equipped smartphones, including the iPhone 6 or newer, and contactless EMV chip debit and credit cards based on technologies like American Express...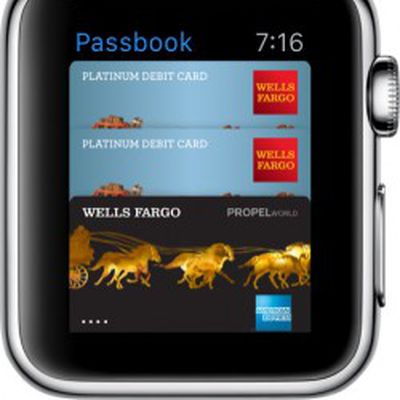 Apple this week joined the NFC Forum as a sponsor member, earning itself a place on the NFC Forum board of directors, reports NFC World. The Near Field Communication (NFC) Forum is the group that works to develop NFC specifications to ensure interoperability between different devices and services. The team also encourages companies to develop products using the NFC Forum specifications and...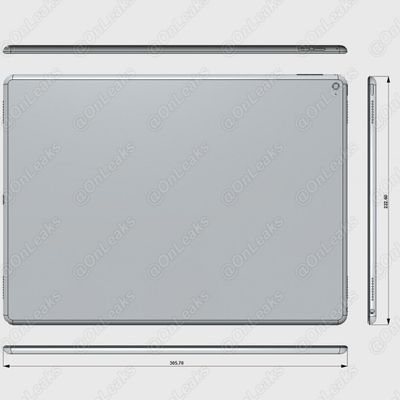 The much-rumored 12.9-inch so-called "iPad Pro" will feature a built-in NFC chip, pressure-sensitive Bluetooth stylus, Force Touch and USB-C port, according to AppleInsider. The report, citing a source familiar with Apple's future product plans, also claims that the larger iPad will have a new touchscreen with improved latency and unsurprisingly be powered by Apple's latest A-series processor. ...