Macintosh
By MacRumors Staff
Macintosh Articles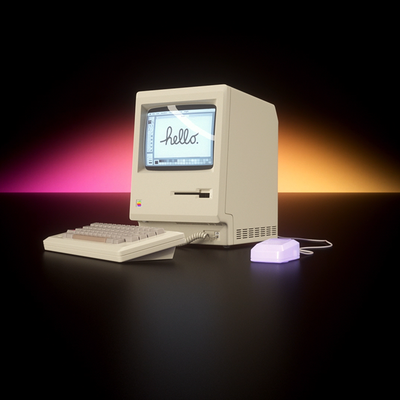 A Macintosh 128K fan has created a fun video that re-imagines the original Mac from 1984 in a modern-style advert. The project comes from motion designer Thibaut Crepelle, who outlined the creative process behind the video in a Behance post. I wanted to pursue my idea of creating modern motion design stuff for vintage products. For this piece, since everything is a learning experiment,...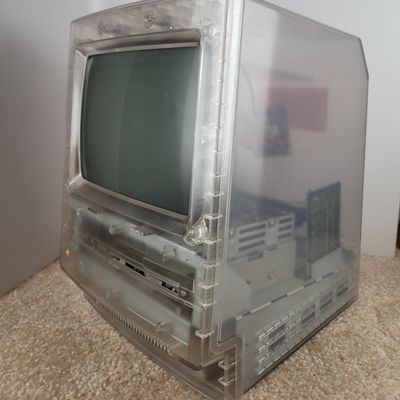 Twitter user @DongleBookPro has shared images of a prototype Macintosh Classic with a translucent casing. The final retail Macintosh Classic used an iconic beige plastic, so it is rare to see one with a clear casing. This allows it to show off many of the Macintosh's internal parts, such as its nine-inch CRT monitor. It also highlights just how much empty space there was within the...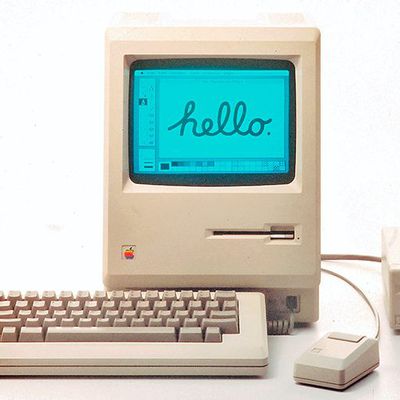 Today marks the 35th anniversary of Apple's late co-founder Steve Jobs unveiling the original Macintosh. Jobs pulled the Macintosh out of a bag during Apple's annual shareholders meeting on January 24, 1984 at the Flint Center in Cupertino, California, grinning from ear to ear as the crowd erupted in applause. Macintosh's very first words:Hello, I'm Macintosh. It sure is great to get...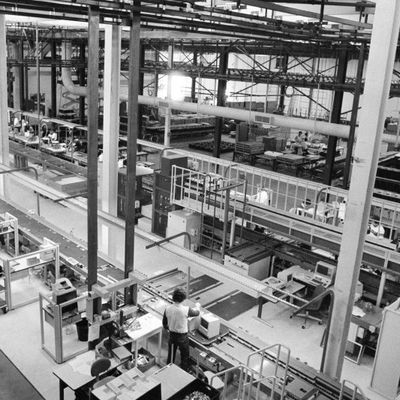 The New York Times today printed an interesting article exploring how Apple co-founder Steve Jobs set up a Macintosh manufacturing plant in Fremont, California in the 1980s that failed early on into its tenure. Titled "When Apple Was Homegrown," the piece by John Markoff offers an insight into Jobs' fascination with Henry Ford's mass automobile manufacturing in Detroit and the high-quality...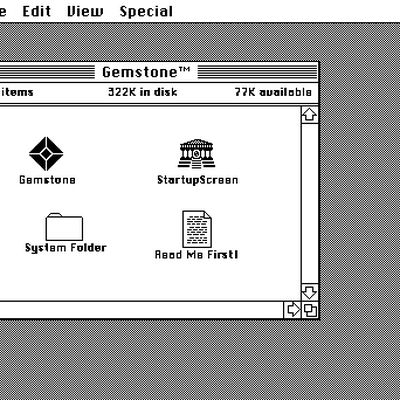 This week the Internet Archive website announced it has curated a range of classic Macintosh software for interested users to download and emulate in their browser, allowing them to get a feel for Apple days of yesteryear. The selection spans the period 1984-1989 in Macintosh history, and features classic applications like MacPaint and MacDraft, System Software 6, and games including Dark...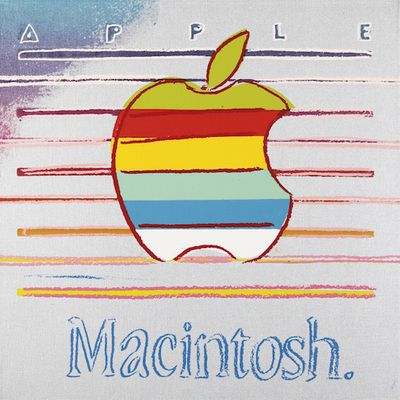 Sotheby's will soon be auctioning a contemporary Macintosh painting by the late Andy Warhol, a successful artist known for his paintings of iconic American objects like Coca-Cola and Campbell's Soup and celebrities including Marilyn Monroe, Elvis Presley and Muhammad Ali. The acrylic and silkscreen canvas painting is part of Warhol's "Ads" suite from 1985, one year after the original...