This week the Internet Archive website announced it has curated a range of classic Macintosh software for interested users to download and emulate in their browser, allowing them to get a feel for Apple days of yesteryear.
The selection spans the period 1984-1989 in Macintosh history, and features classic applications like MacPaint and MacDraft, System Software 6, and games including Dark Castle, Airborne! and Lemmings.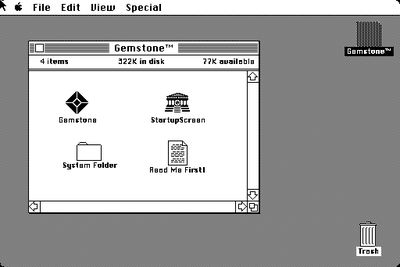 If you've not experienced the original operating system for the Macintosh family of computers, it's an interesting combination of well-worn conventions in the modern world, along with choices that might seem strange or off-the-mark. At the time the machine was released, however, they landed new ideas in the hands of a worldwide audience and gained significant fans and followers almost immediately.
In addition, the compilation of System 7.0.1 includes a large variety of software programs and provides a vintage recreation of the later MacOS experience of 1991. Some features that System 7 boasted over its predecessor included virtual memory, personal file sharing, QuickTime, QuickDraw 3D, and an improved user interface.


The full range of software can be found in the Macintosh Collection. The emulator itself comes prepackaged in each listing and does not require a separate download.