Luca Maestri
By MacRumors Staff
Luca Maestri Articles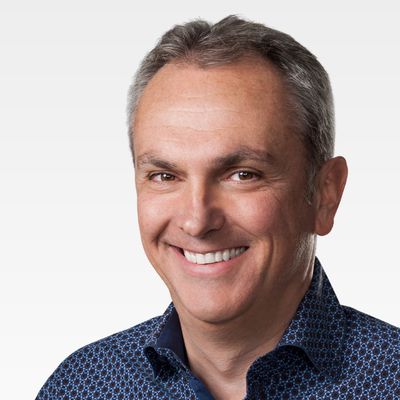 Apple's chief financial officer Luca Maestri sold 96,735 shares of Apple stock valued at around $16.9 million in two transactions completed on Wednesday, according to a filing with the U.S. Securities and Exchange Commission (SEC) released today. The transactions were made pursuant to a predetermined trading plan adopted by Maestri in November 2021 and modified in February 2022, in...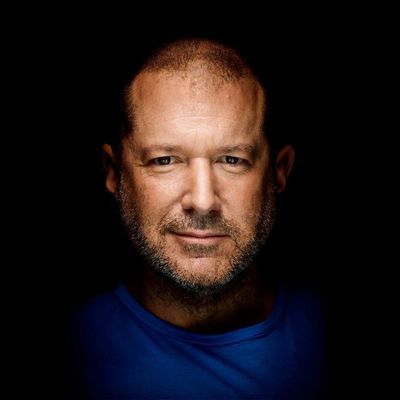 Apple Chief Financial Officer Luca Maestri and former Chief Design Officer Jony Ive are reportedly candidates to be Ferrari's next CEO, reports Reuters, citing Italian media. Former Ferrari CEO Louis Camilleri departed the company last week citing personal reasons, and potential successors have since emerged, among those reportedly being Maestri and Ive. Additionally, former Vodafone CEO...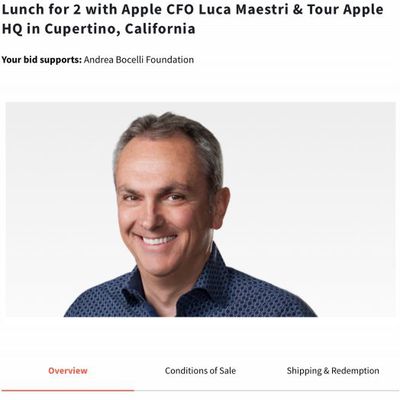 Apple CFO Luca Maestri is teaming up with auction site Charitybuzz to offer Apple fans the opportunity to bid on lunch with Maestri and a tour of the Apple headquarters in Cupertino, California. Maestri will have lunch with two people at the Apple Park campus, with the proceeds from the auction benefitting the Andrea Bocelli Foundation. The lunch, which also comes with a tour with an Apple...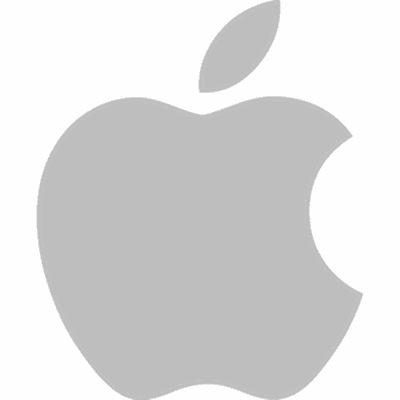 Apple today reported revenue of $45.4 billion and net quarterly profit of $8.7 billion, or $1.67 per diluted share, in its fiscal third quarter ended June 24. Apple CEO Tim Cook and CFO Luca Maestri discussed the results on a conference call today. MacRumors has prepared a complete transcript of the call ahead. Tim Cook Good afternoon, and thanks everyone for joining us. Today, we're proud ...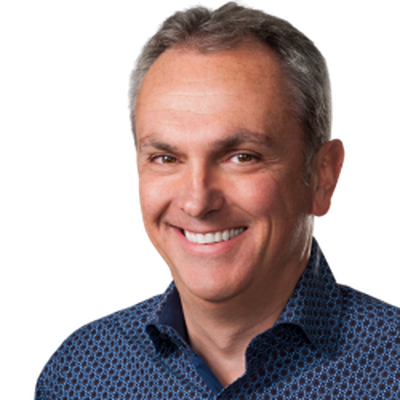 Apple CFO Luca Maestri will speak at the Goldman Sachs Technology and Internet Conference tomorrow afternoon, according to Apple's investor news site. Maestri will speak at 1:20 p.m. Pacific Time, and Apple will provide an audio webcast of the session. The Technology and Internet Conference is hosted by Goldman Sachs each year, and while Tim Cook has attended the event multiple times in the...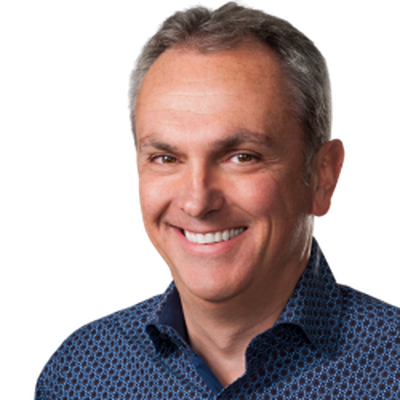 New Apple CFO Luca Maestri's profile has appeared on the company's executive page just a couple days after officially being named CFO, succeeding longtime CFO Peter Oppenheimer. Luca Maestri is Apple's senior vice president and Chief Financial Officer reporting to CEO Tim Cook. As CFO, Luca oversees the accounting, business support, financial planning and analysis, treasury, M&A, investor...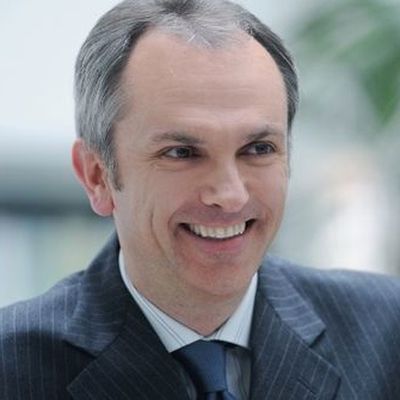 Former Xerox CFO Luca Maestri officially joined Apple as Corporate Controller in late February and a filing with the U.S. Securities and Exchange Commission published earlier today reveals that he received 38,091 restricted stock units (RSUs) in March of this year. As with most RSUs handed out by Apple, these carry staggered vesting dates with 1/8 of the total number of units converting to...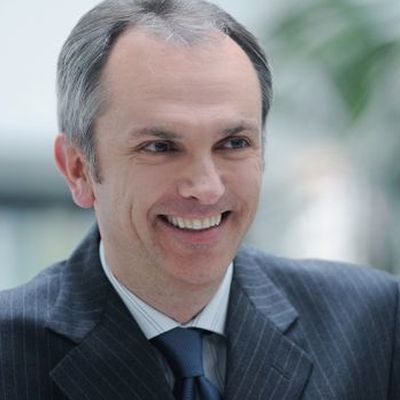 Xerox today announced that Chief Financial Officer Luca Maestri is leaving the company to take the position of Corporate Controller at Apple. The move will be effective February 28."Luca is a stellar finance executive whose contributions have brought great value to the transformation of Xerox into a services enterprise," said Ursula Burns, Xerox chairman and chief executive officer. "He's...