Education
By MacRumors Staff
Education Articles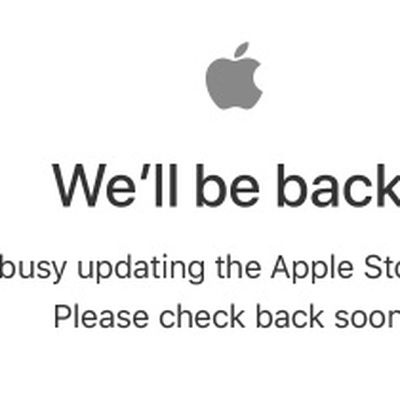 An eagle-eyed Reddit user has noticed that Apple's higher education store is currently unaccessible in countries including the United States, Canada, Mexico, and Singapore, fueling speculation that Apple could be preparing to launch its annual Back to School promotion for students and educators. "We'll be back," the page reads, which is Apple's standard message when its website is being...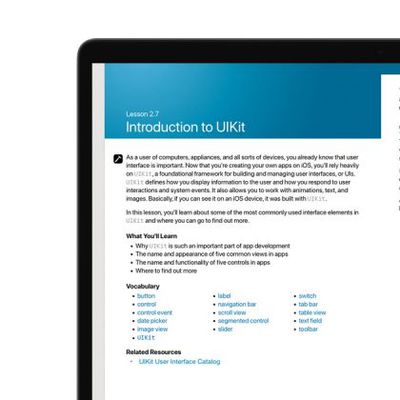 Apple today announced a new app development curriculum designed for students who want to pursue careers in the fast-growing app economy. The curriculum comes as a free download from the iBooks Store. Called "App Development with Swift", the full-year course aims to teach students the elements of app design using Swift, Apple's increasingly popular programming languages. Apple said students who ...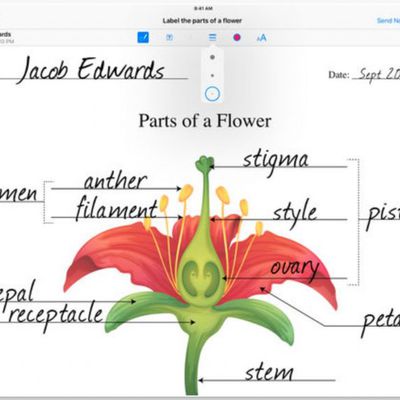 Apple yesterday updated its iTunes U education app with some notable new annotation and media sharing features. In an extension of iTunes U's markup support, which was previously limited to PDF documents, version 3.5 of the app now enables users to apply visual notes to image files using the same annotation toolset. Elsewhere, video messages can now be shared between teachers and...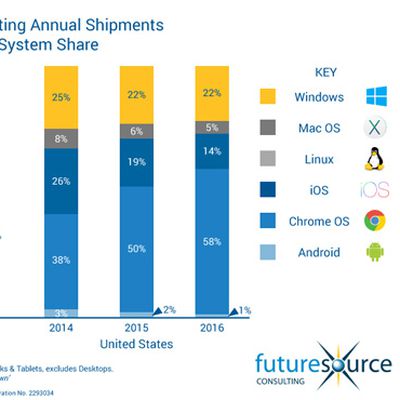 Use of iPads and MacBooks in U.S. schools hit a new low last year, with Apple struggling to make further inroads into the education sector, according to new figures (via The New York Times). According to research company Futuresource Consulting, in 2016 the number of devices in American classrooms that run iOS and macOS fell to third place behind both Google-powered laptops and Windows...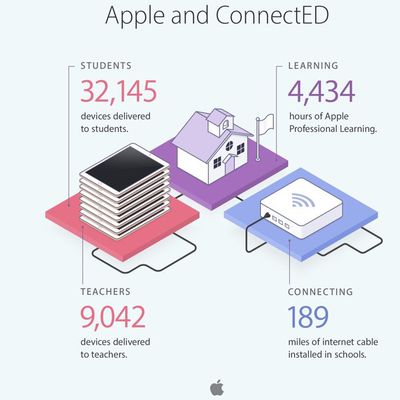 Apple today announced that its ConnectED program, which saw the company donating $100 million in products to schools and teachers across the country, has impacted the lives of more than 30,000 students. As of the 2016-2017 school year, there are 32,145 students at underserved public schools who have received iPads from Apple to bolster their education. Teachers have received more than 9,042...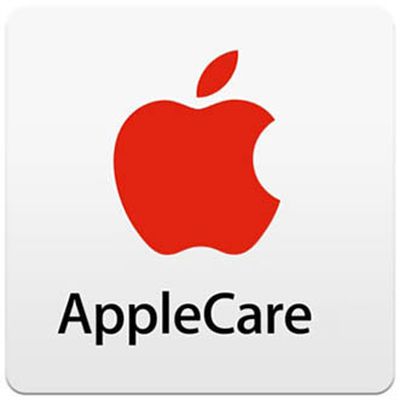 Along with expanding its free Beats promotion to Europe, Apple has quietly changed its education incentives for students in the United Kingdom. As of this week, Apple's online higher education store in the U.K. now offers up to 10 percent off Macs and other qualifying purchases, whereas the discount was previously up to 15 percent off. The base model 13-inch MacBook Pro now costs £898.80...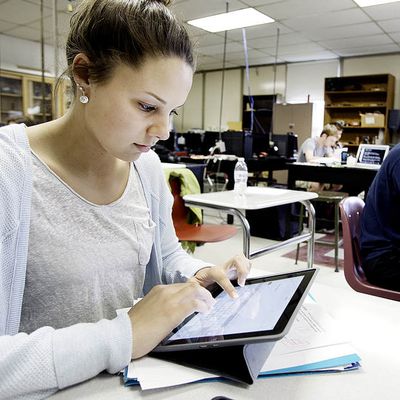 Apple and the Maine Department of Education have offered to swap school iPads for MacBooks at no additional cost, after it emerged that students and teachers overwhelmingly favor the use of laptops in class. According to a report in the Lewiston-Auburn Sun Journal, schools in Auburn and other districts in Maine are set to benefit from the "Refresh" swap, following surveys of students and...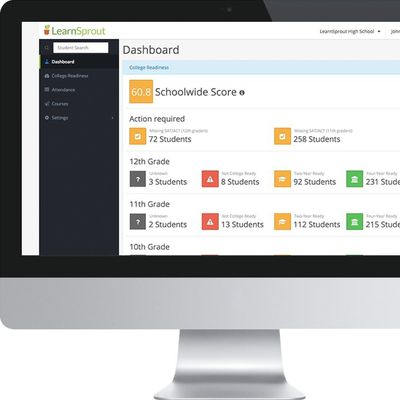 Apple has purchased education-technology startup LearnSprout, reports Bloomberg. LearnSprout is a company that develops software for schools and teachers to track student performance and other metrics. Apple will likely use its technology to build out its classroom tools to encourage schools to adopt iPads and other Apple products. Apple confirmed the acquisition with the standard statement it ...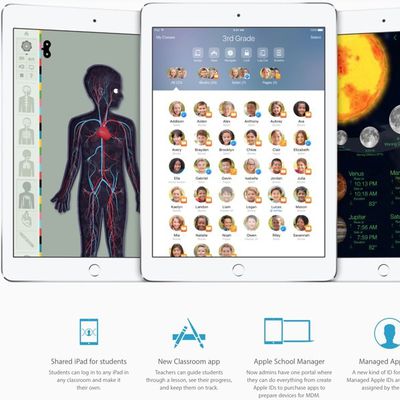 With iOS 9.3, Apple is introducing a number of new features that are specifically geared towards the education market. Outlined on a new Education Preview site, education-oriented features in the iOS 9 beta include shared iPads for students, a new classroom app, an Apple School Manager feature, and an improved Managed Apple IDs function. Apple's new Shared iPad feature is designed for...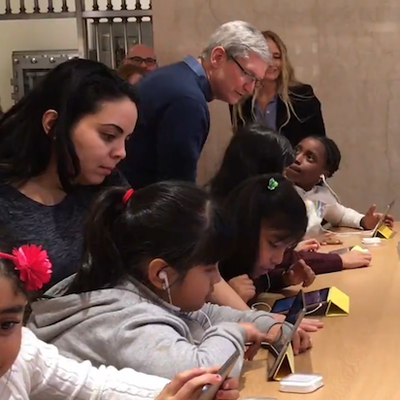 Apple CEO Tim Cook today spent some time at a New York City Apple Store during its Hour of Code event, commenting on what Apple hopes for the future of education and discussing the success of Google's Chromebooks in the education market. In an interview with BuzzFeed, Cook was asked about Google's Chromebooks overtaking Apple's iPads as the most popular devices in American classrooms. Cook...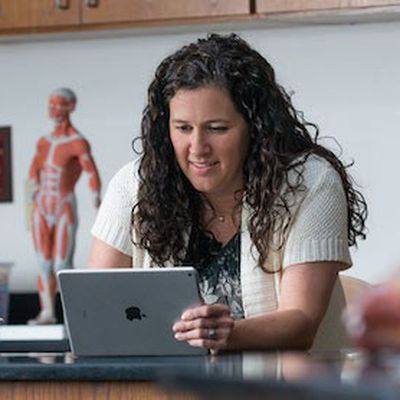 Apple has shared a new Heart Anatomy education profile and a Philadelphia Performing Arts school profile that promote the iPad in the classroom. The first profile shows how iPads allow Jodie Deinhammer, a science teacher at Coppell High School in Texas, to better educate her students about the complexity of the human heart using iTunes U, digital textbooks and apps including BioDigital Human...

Apple will be making significant changes to iPad deployment for education during the upcoming school year that should eliminate some of the hurdles that school districts face when adopting iPads for use in the classroom. In an email obtained by MacRumors, the company outlines plans to make app distribution easier by eliminating the need for an Apple ID to load apps, tweaking the Apple ID for...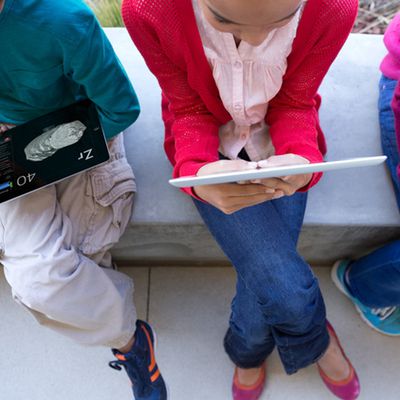 A recent study by the U.S. Department of Education has found the Los Angeles Unified School District's $1.3 billion "iPad-for-all" education initiative, announced in the summer of 2013, had been "plagued by lack of resources and inadequate planning for how the devices would be used in classrooms," reports the Los Angeles Times. The iPad initiative was officially canceled last month amidst an...