Federal Review Blames Lack of Resources and Planning for L.A. Schools' Failed iPad Initiative
A recent study by the U.S. Department of Education has found the Los Angeles Unified School District's $1.3 billion "iPad-for-all" education initiative, announced in the summer of 2013, had been "plagued by lack of resources and inadequate planning for how the devices would be used in classrooms," reports the Los Angeles Times.
The iPad initiative was officially canceled last month amidst an investigation by the FBI focusing on the relationship between Apple executives and former LAUSD superintendent John Deasy. The investigation was sparked by claims the bidding for the deal had been altered to favor Apple and Pearson, the higher-education company providing content for the iPads.
The troubled project led to the resignation, under threat of dismissal, of former head of technology for LAUSD, Ronald Chandler. Deasy also resigned under similar circumstances last October.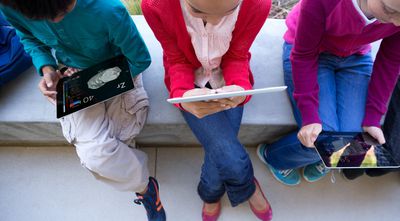 The new report deems the project too heavily focused on Apple's iPad as the centerpiece for the initiative, with no willingness to focus on a less-expensive alternative. It also found that the teachers who were supposed to incorporate the iPads into their classroom on a daily basis weren't provided nearly enough training in ways to successfully integrate the technology into an effective lesson plan.
The report further mentions that senior managers were "unable or unwilling" to voice concerns over these issues before they snowballed into bigger problems, with the Department of Education mainly looking at a lack of an immediate replacement for Chandler, as well as general mismanagement of the project, as main points of blame.
Attempts to fix the program before its eventual end were tried, but faced stonewalling at the hands of a few Deasy supporters, all believing the former superintendint did nothing unethical at any time before or during the intiative's lifespan.
"The Department of Education had a number of common-sense suggestions ... such as better planning, better testing and evaluation of technology, and better training," said school board member Monica Ratliff, who chaired a panel that reviewed the technology project last year. She produced a report that raised issues similar to those of the Education Department, but it was discounted by some Deasy allies as unfair to the superintendent.
The initial rollout of the program - in 47 schools and with $30 million spent on Apple products - in the fall of 2013 met immediate criticism amid ill-prepared teachers, spotty Internet connections, and crafty students bypassing security filters.
Following a suspension of the contract between the LAUSD and Apple back in August, the program initially begun over a year and a half earlier was officially canceled last December. The iPad-for-all program and its components currently remain under review by the FBI.