Dark Sky
By MacRumors Staff
Dark Sky Articles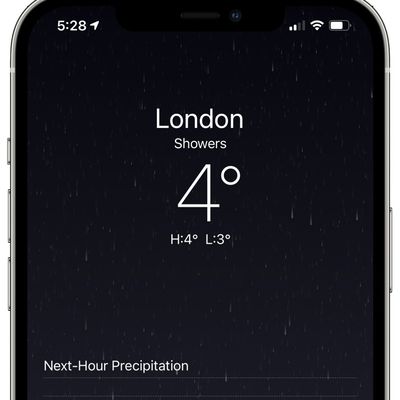 Multiple MacRumors readers in the UK and Ireland have noticed that the built-in Weather app now supports next-hour precipitation readings, a feature that appears to have rolled out recently. Next-hour precipitation details have been available in the United States and Canada since the launch of iOS 14, but had not expanded to other countries prior to this week. The new precipitation charts...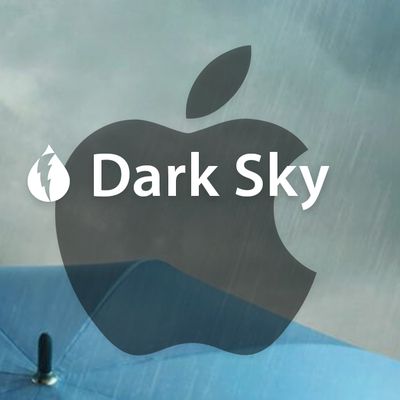 Apple in March purchased popular iOS weather app Dark Sky, and has begun integrating the Dark Sky features into iOS with the release of iOS 14. The Dark Sky app, priced at $3.99, continues to be available, and today Apple released an update for the app. Dark Sky version 6.8.5 features a new extra large watch complication to be used with watchOS 7, and it includes improved location search...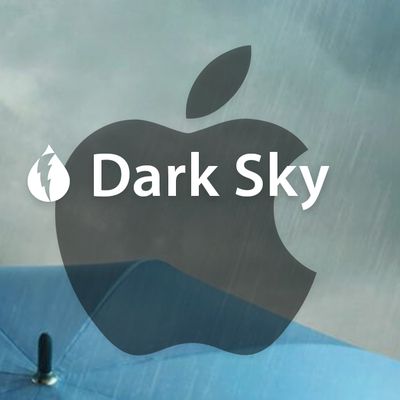 Apple in March purchased weather app Dark Sky, and at that time, Dark Sky's developers said that the app's Android version would be discontinued on July 1, 2020. However, instead of shuttering the app on that date, the app's developers announced that the discontinuation would be delayed for another month. Now that it's August, Android users are no longer able to access the app, and...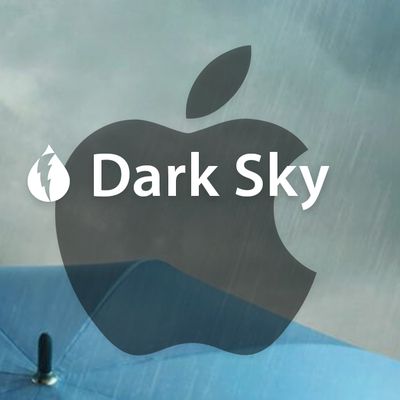 Apple in March purchased weather app Dark Sky, and at that time, Dark Sky's developers said that the Dark Sky for Android app would be discontinued on July 1, 2020. Now that it's July, Dark Sky's developers today announced that the discontinuation of the Android app will be delayed, and it will be available until August 1, 2020. The Android app will be shuttered on August 1, and Android...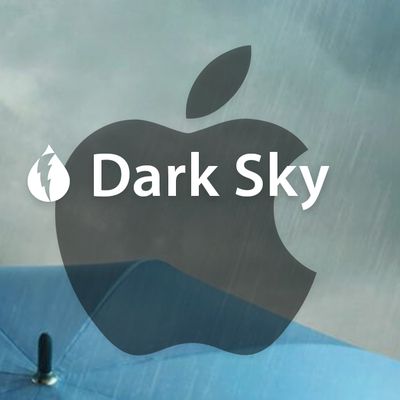 Apple has acquired weather app Dark Sky, Dark Sky's developers announced today. Dark Sky is one of the most popular weather apps on the App Store, known for its accuracy and storm warnings. Our goal has always been to provide the world with the best weather information possible, to help as many people as we can stay dry and safe, and to do so in a way that respects your privacy. There is no ...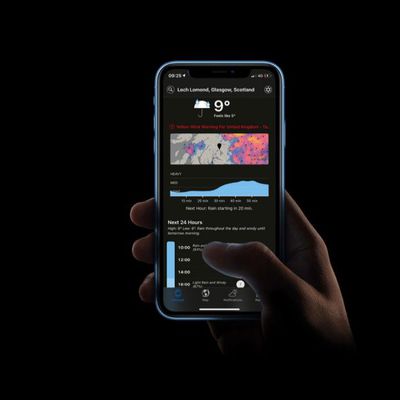 Dark Sky has gained an optional Dark Mode in the latest version of the hyperlocal weather app for iOS. The update means users can check weather information in the app with white text on a dark background, a new design that's supposed to be easier on the eyes in dimly lit environments. In addition, Dark Sky v6.2 also gains an optional Daylight mode that automatically enables the black...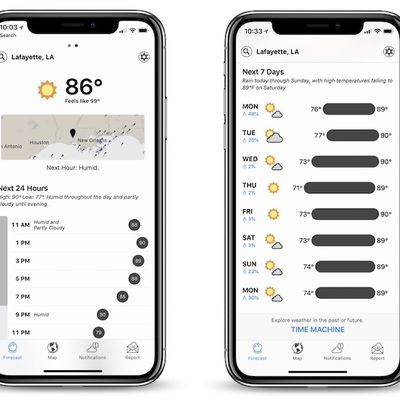 Popular iOS and Android weather app Dark Sky has updated with "one of the biggest overhauls" to date, according to a new blog post that the company shared online today. The update introduces a new visual look and the home screen now has a "unified timeline," which combines various aspects of your local forecast onto one page instead of separating them into multiple areas. Now, you can view the ...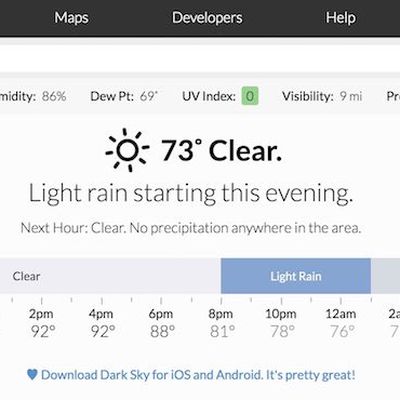 Weather forecast app Dark Sky has expanded its services to the web, with a full-featured browser site that offers much of the main app's pinpoint-accurate weather predictions and data (via Wired). Dark Sky co-founder Adam Grossman said the reasoning behind introducing a desktop site for Dark Sky was for people who preferred not to take out their phone when sitting at their computer, but still...