Apple Watch Apps
By MacRumors Staff
Apple Watch Apps How Tos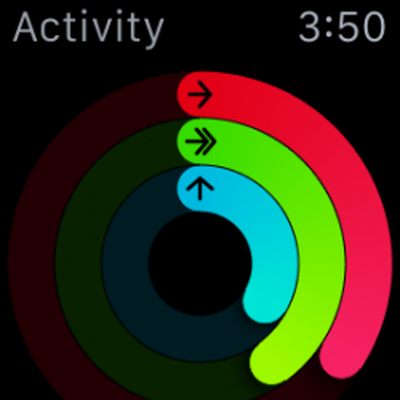 One of the main features the Apple Watch has to offer is the ability to track your daily activities and workout routines. The Apple Watch has a comprehensive set of health and fitness tools to help you keep track of your movement, reach workout goals, and get more activity into your life. One of Apple's main goals with the Apple Watch was to provide users with tools to keep them healthy, and the...
Apple Watch Apps Articles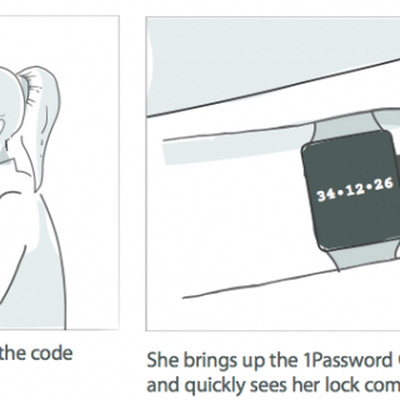 AgileBits this morning announced that an incoming update to its popular password-managing app 1Password will include an Apple Watch version of the service, providing users an even easier way to manage and easily remember their most important passwords. Like most upcoming Apple Watch apps, 1Password's wrist-worn counterpart will act as a companion to the traditional full-fledged iPhone app....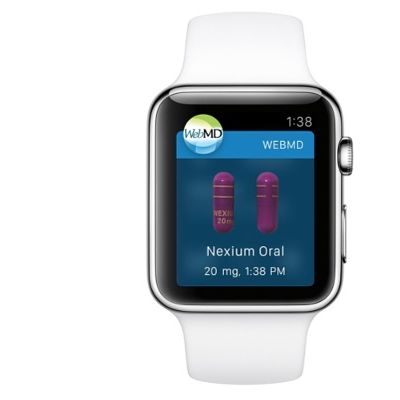 As Apple Watch pre-orders continue to roll in, a few healthcare companies have announced apps for the device that aim to provide services from reminding users to take the correct dosage to initiating a video conferencing call with a doctor on an iPhone. WebMD's app plans to introduce a "Medication Reminder" feature "designed to encourage medication compliance and help improve patient...

Apple announced on Tuesday that all registered developers can now submit Apple Watch app submissions based on WatchKit for approval on the App Store. A number of popular apps have already been updated with Apple Watch support on the App Store over the past week, and the approval process is now extended to all members of Apple's Developer Program. Apple has updated its WatchKit website with...

Wunderlist has provided a closer look at its Apple Watch companion app, which appeared on the App Store on Thursday ahead of the device's launch next month. The app is designed with a unique Home View that provides access to your most important items first, with four buttons that display a bird's eye view of your to-do lists, agenda and reminders on your wrist. Wunderlist for Apple Watch...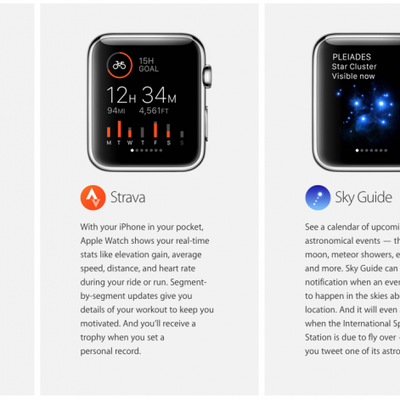 Apple has removed the award-winning healthy eating app The Whole Pantry from the App Store and its featured Apple Watch apps page amid allegations that its creator Belle Gibson committed fraud, according to The Sydney Morning Herald. The report states that Gibson is accused of making false claims about her cancer diagnosis and failing to donate thousands of dollars collected during fundraisers to ...

Three weeks ago, it was reported that Apple was inviting developers to the company's Cupertino headquarters to receive help finalizing Apple Watch apps. A new report from Bloomberg Business provides a look into the secret lab where Apple is helping developers, offering a look at Apple's strategy for Apple Watch apps as well as the security around the project. Developers from Facebook,...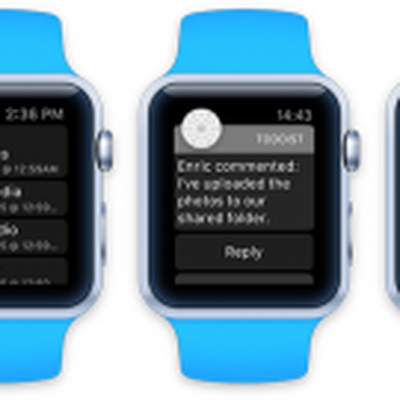 Apple has invited third-party developers to its headquarters in Cupertino, California to allow them to test and finalize apps for the Apple Watch, according to 9to5Mac. The report claims that developers have been arriving at One Infinite Loop this month to work with Apple engineers on finishing WatchKit-based apps in categories such as sports, productivity and finance."The developers invited by...

Medical device manufacturer DexCom over the weekend announced the company is developing an app for the upcoming Apple Watch that will display all of a user's glucose and blood sugar-related health data on their wrist (via The Wall Street Journal). The company, whose expertise lies in "continuous glucose monitoring systems for diabetes management," says the app is expected to be ready when the...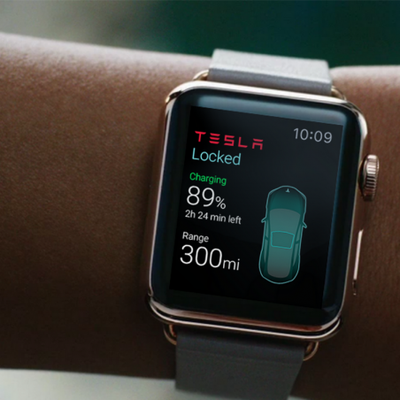 Apple made its WatchKit SDK available alongside the release of iOS 8.2 and Xcode 6.2 beta in November, enabling developers to begin creating apps and software for the wrist-worn device. Looking beyond mockups and conceptual apps, however, a new third-party Tesla app designed by ELEKS offers insight into both the opportunities and limitations that developers face with the first-generation Apple...

Though developers have had access to the WatchKit API for the upcoming Apple Watch since the debut of iOS 8.2 in November, we've still learned very little about what apps will be able to do and what kind of apps we can expect to see when the device launches. We know that common Apple apps like Messages, Mail, and others will be available on the Apple Watch based on what Apple shared in the...