Apple Pay Cash
By MacRumors Staff
Apple Pay Cash Guides

In summer 2019, Apple will launch an Apple Card credit card that's linked to Apple Pay and integrated into the iPhone Wallet app, bringing with it some innovative tools to help users manage their spending. Backed by Goldman Sachs and Mastercard, Apple's virtual credit card will also be available as a physical titanium card for use at merchants that don't accept Apple Pay. Whether you make...
Apple Pay Cash Articles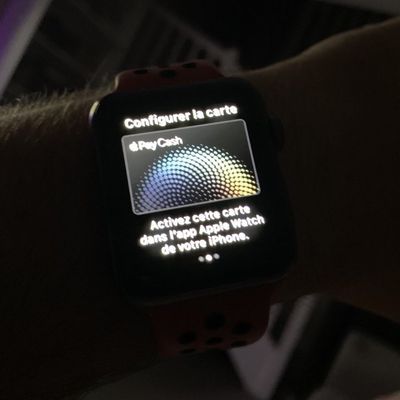 Apple Pay Cash, Apple's mobile peer-to-peer payments service, could be available sooner rather than later in some European markets. French tech blog iPhon.fr reports today that an iPhone user in France discovered screens on his new Apple Watch and iPhone XS Max overnight inviting him to set up Apple Pay Cash using a credit card issued by a French bank. Similar reports are also coming in from...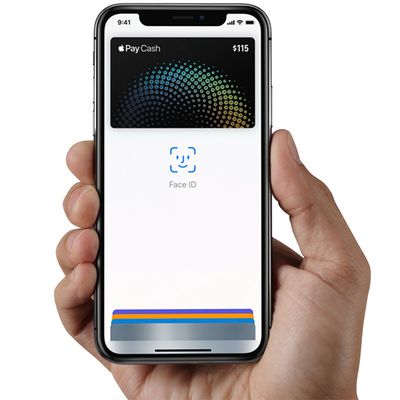 Apple Pay Cash is the highest-rated mobile peer-to-peer payments service on the market, according to a review by Consumer Reports. In the first comparison of its kind, the Consumer Reports publication looked at the relative pros and cons of Apple Pay Cash, Zelle, Square Cash, Venmo and Facebook Messenger P2P payments. Google Pay's new money-sending feature wasn't included in the group test,...

Apple today released a series of new 15-second ads highlighting Apple Pay Cash under the tagline "Just text them the money." One ad shows how roommates can use Apple Pay Cash in Messages to send rent money, while another includes a "lost shirt" scenario that demonstrates the ability to request a specific dollar amount. A third ad highlights two friends discussing and paying for...

Last Thursday Apple shared an Apple Pay ad called "Fly Market," where a man danced through an open air market making purchases using Face ID and Apple Pay on his iPhone X. Apple this weekend posted a short continuation of that longer ad, featuring the same characters but this time focusing on Apple Pay's peer-to-peer payment feature Apple Pay Cash. In the brief 15-second clip, called "Pay with ...

Apple has announced that Apple Pay Cash officially launches today for all iOS 11.2 users with an eligible iPhone or iPad model in the United States. Apple's peer-to-peer payment service actually began rolling out in iOS 11.2 on Monday, but some users received an error message stating the service was unavailable. The activation issues began to resolve for many users later in the day, although ...

Apple today confirmed that Apple Pay Cash will be released as part of a future update to iOS 11 and watchOS 4. Coming this fall with an update to iOS 11 and watchOS 4, Apple Pay users will be able to send and receive money from friends and family quickly, easily and securely. Pay and get paid right in Messages, or tell Siri to pay someone, using the credit and debit cards they have in Wallet....