Though designed for the iPhone, Apple's AirPods are also compatible with Android smartphones and tablets, so you can take advantage of Apple's wire-free tech even if you're an Android user or have both Android and Apple devices.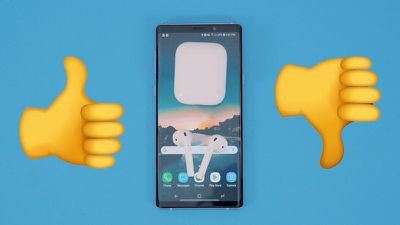 You do, of course, lose some bells and whistles like Apple's unique AirPods pairing features. AirPods work like any other Bluetooth headphones on an Android device, and there are ways to restore at least some of their functionality through Android apps.
AirPod Features That Don't Work on Android (Out of the Box)
When paired with an ‌iPhone‌, iPad, Apple Watch, or Mac, the AirPods offer a rich set of features thanks to the W1 wireless chip in the first generation version or the H1 chip in the AirPods 2 or AirPods 3, the accelerometer and other sensors, and deep integration with Apple's devices.
Here's a list of AirPods features you lose out on when using the AirPods with Android:
Siri. On ‌iPhone‌, you can press or tap to access Siri for doing things like changing songs, adjusting volume, or just asking simple questions. If you have AirPods 2 or 3, you can also use "Hey ‌Siri‌" to activate ‌Siri‌.
Customizing Double Tap. In the Settings app on an iOS device, you can change what the tap/press does. Options include accessing ‌Siri‌, Play/Pause, Next Track, and Previous Track.
Automatic switching. AirPods are linked to an iCloud account for Apple users, which allows them to easily switch between using the AirPods with an ‌iPad‌, ‌iPhone‌, Apple Watch, and Mac.
Simple setup. Pairing with an iOS device only requires opening the case near said device and following the quick setup steps.
Checking AirPods battery. On the ‌iPhone‌ and Apple Watch, you can ask ‌Siri‌ about the AirPods battery life or check it from the Today center on ‌iPhone‌ or the Control Center on Apple Watch. Luckily, there is a way to replace this functionality on Android with the AirBattery app or Assistant Trigger.
Automatic ear detection. On ‌iPhone‌, when you remove an AirPod from your ear, it pauses whatever you're listening to until you put the AirPod back into your ear.
Single AirPod listening. Listening to music with a single AirPod is limited to iOS devices because it uses ear detection functionality. On Android, you need to have both AirPods out of the case for them to connect.
Spatial Audio. When paired with Apple devices, ‌AirPods 3‌ (and AirPods Pro) offer Spatial Audio support for Apple Music, allowing for a more immersive listening experience that makes it sound like audio is coming from all around you.
AirPod Features That Work on Android
Out of the box, AirPods functionality on Android is quite limited, but the double tap or press feature works. When you double tap on one of the AirPods (or press on the Force Sensor on the stem with ‌AirPods 3‌), it will play or pause the music. If you've customized your AirPods using an iOS device, next track and previous track gestures will also work, but ‌Siri‌ won't, nor will "Hey ‌Siri‌" on AirPods 2 or ‌AirPods 3‌ as that requires an Apple device.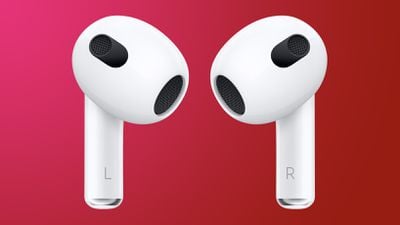 One additional benefit to AirPods on Android -- Bluetooth connectivity distance. AirPods generally have a much longer Bluetooth range than other Bluetooth-enabled headphones, and this is true on both Android and iOS.
AirPods lose the rest of their unique functionality on Android, but there are a few Android apps that are designed to restore some of it, adding to what you can do with AirPods on Android.
How to Add Back Lost AirPod Functionality
AirBattery - AirBattery adds a feature that lets you see the charge level of your AirPods. It includes battery levels for the left AirPod, right AirPod, and charging case, much like the battery interface on iOS devices. It also has an experimental ear detection feature when used with Spotify, which can pause music when you remove an AirPod.
AssistantTrigger - AssistantTrigger also lets you see the battery level of your AirPods, and it also says it adds ear detection features. Most notably, it can be used to change the tap gestures, letting you set up Google Assistant to be triggered with a double tap.
How to Pair AirPods to an Android Smartphone
AirPods pair to an Android smartphone like any other Bluetooth device, but you there are some specific steps to follow.
Open up the AirPods case.
Go to the Bluetooth settings on your Android device.
On the AirPods case, hold the pairing button at the back.
Look for AirPods in the list of Bluetooth accessories and then tap the "Pair" button.
After tapping "Pair," the AirPods should successfully connect to your Android device.
Do AirPods Work on Android?
Even if you use Android devices exclusively, the AirPods are a great wire-free earbud option that outperform many other Bluetooth earbuds available for Android devices. If you have both Android and iOS devices, AirPods are a no brainer because you'll be able to use them on both devices with few tradeoffs if you download the appropriate Android apps.
Even without many of the bells and whistles available on iOS devices, AirPods have some attractive features that may appeal to Android users, though there are wire-free Android specific options that Android users might want to look at.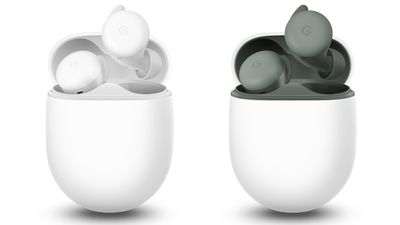 Many AirPods users find them to be quite comfortable and stable in the ears, with little risk of them falling out, and the battery life is absolutely appealing. Apple in 2021 introduced the ‌AirPods 3‌, which have a more refined fit that's even more comfortable in the ears. AirPods have a charging case that provides 24 hours of battery life in a portable, compact form factor. The case is also easy to charge, so long as you have a Lightning cable.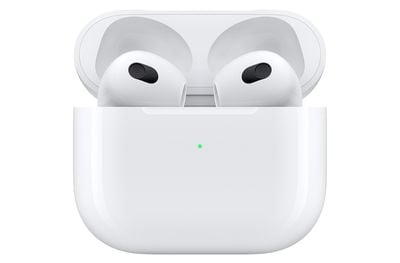 There's one major reason that you might want to avoid AirPods on Android, and that's audio quality. Apple's AAC codec does not perform as well on Android as it does on the ‌iPhone‌, so there may be degraded streaming on Android because of the way Android handles Bluetooth codecs.