iOS 17.2 to Expand Sensitive Content Warnings on iPhone
Starting with iOS 17.2, which is currently in beta and is expected to be released in December, Apple's opt-in Sensitive Content Warning feature will work with Contact Posters in both the Contacts and Phone apps, as well as stickers in the Messages app.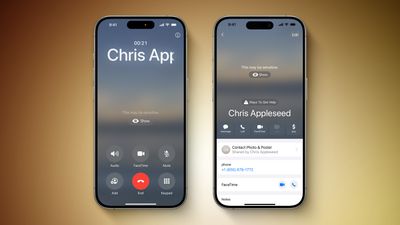 When turned on, the Sensitive Content Warning feature uses on-device machine learning to analyze photos and videos, and blurs photos or videos with any detected nudity before users view them. Apple says it does not receive any indication that nudity was detected, and does not gain access to the photos or videos as a result.
Sensitive Content Warnings are also available for messages in the Messages app, AirDrop transfers, and FaceTime video messages. The feature launched earlier this year across the iPhone, iPad, Mac, and Apple Watch. Apple has offered a similar Communication Safety feature for children across the same devices since 2021.