Apple Says iOS 17.2 Will Fix Wi-Fi Connectivity Issues
The upcoming iOS 17.2 update should fix various Wi-Fi issues that some iPhone users have experienced since iOS 17 was released, according to iClarified.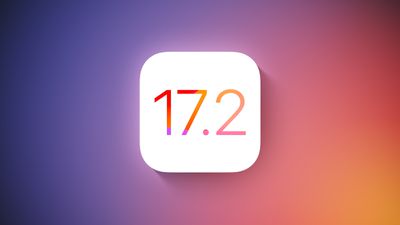 In response to a bug report filed by the website, Apple said the first iOS 17.2 beta released last week addresses Wi-Fi connectivity issues, although the company did not provide any specific details. Some users have complained about slow Wi-Fi speeds and dropped connections, but it's unclear how widespread the issues are.
iOS 17.2 is expected to be released to the public in December, so there are still several weeks remaining until the update will be available to all users.
iOS 17.2 includes many new features and changes, including the promised Journal app, the ability for Apple Music subscribers to collaborate on playlists, a Translate option for the Action button on iPhone 15 Pro models, an iMessage Contact Key Verification security option, additional Weather and Clock widgets, and more.