Buy a Large Product at an Apple Store? You Can Now Choose Delivery
Have you ever been into an Apple Store to purchase something small, like a new iPhone case or Apple Watch band, but passed by that colorful iMac or pixel-perfect Studio Display along the way and just couldn't resist buying one?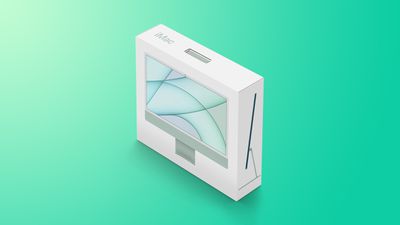 For those spur-of-the-moment purchases, Apple today announced a new solution called Easy Pay Online Ordering that gives customers the option to have the products they purchase in store delivered to their home. Apple said its retail stores are also now able to sell out-of-stock items to customers that are delivered to their home at a later date.
This new option means that customers will no longer have to drag heavy, large-boxed products to their vehicle in the parking lot or on public transportation. Alternatively, ordering via Apple's online store remains an option to avoid this dilemma as well.
Apple's plans to offer Easy Pay Online Ordering were reported by Bloomberg's Mark Gurman in July, and the company officially announced the feature today.