Apple Will Soon Send Payments in $500 Million 'Batterygate' iPhone Throttling Lawsuit
iPhone owners who signed up to receive a payment under Apple's "batterygate" ‌iPhone‌ throttling lawsuit settlement should soon be receiving their payments. As noted by The Mercury News, the judge overseeing the lawsuit has thrown out an appeal from two ‌iPhone‌ owners who were attempting to object to the settlement, clearing the way for the payments to be sent out.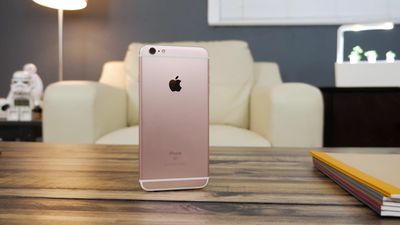 Apple in 2020 agreed to pay $500 million to settle the "batterygate" lawsuit, which accused the company of secretly throttling older ‌iPhone‌ models. The class action lawsuit was open to U.S. customers who had an ‌iPhone‌ 6, 6 Plus, 6s, 6s Plus, 7, or 7 Plus running iOS 10.2.1 or iOS 11.2 prior to December 21, 2017.
The lawsuit stemmed from the iOS 10.2.1 update that Apple released in 2017. The software tweaked the performance of older iPhones with degraded batteries to prevent them from shutting down. The processor was effectively throttled down because the battery could not keep up, and some users saw slower performance speeds when this occurred. The only way to restore full performance was to replace the degraded battery.
Apple did not initially tell customers that iOS 10.2.1 introduced performance throttling, which outraged consumers and led to a major headache for Apple, including this class action lawsuit. Apple ultimately apologized for its lack of communication and dropped the price of battery replacements to $29 through the end of 2018.
‌iPhone‌ owners eligible for a payout would have needed to submit a claim back in 2020, and submissions were open through October 6, 2020. Those who submitted a claim back then will be eligible for a payment, which will be around $65 per claimant.