Apple's Vision Pro Developer Labs Not Drawing Many Attendees
Apple in July began inviting developers to Vision Pro-focused developer labs in cities that include Cupertino, London, Munich, Shanghai, Singapore, and Tokyo, but so far, developers don't appear to be expressing a lot of interest in attending.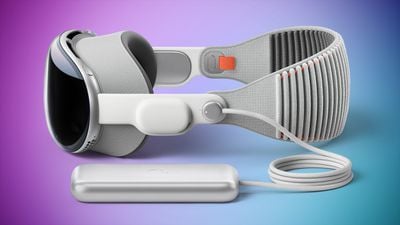 According to Bloomberg's Mark Gurman, the developer labs have been "under-filled with small amounts of developers." One issue is that Apple is not offering U.S. developer labs outside of Cupertino, which means any developer that wants to try the Vision Pro must travel to Apple's headquarters in California.
The Vision Pro developer labs that Apple is hosting are meant to give developers hands-on time with the Vision Pro headset as well as help from Apple engineers as they begin to develop apps for the upcoming device. The labs will provide testing and optimization for visionOS apps, with Apple experts on hand.
Any developer can apply to attend a developer lab, but Apple is not reimbursing for travel, and developers located on the east coast of the United States will have to fund cross-country travel to get to the lab. Apple's choice to host only one U.S. lab location is curious as the company has said that the Vision Pro will be launching first in the United States before becoming available in other countries.
The ‌visionOS‌ simulator has not been available for long, so many developers may still have apps in development and might not be ready to attend a lab. Other developers may not be motivated to create apps when the Vision Pro isn't slated to launch in their countries for some time.
Apple is also planning to send Vision Pro developer kits to some developers, and applications opened two weeks ago. The developer kits are available in limited quantities, with Apple prioritizing apps that best take advantage of the Vision Pro features and capabilities. Apple has strict rules for the developer kits, such as limiting them to one development site and keeping them in a private, secure workspace, which may not be possible for some smaller developers.
Developers will have more than six months to test and develop apps for the Vision Pro as it is not expected to launch until early 2024, a timeline that could range from January 2024 to April 2024, and that's provided there are no launch delays.