Goldman Sachs Wants to End Apple Partnership, American Express Might Take Over
Goldman Sachs does not want to continue its partnership with Apple, according to a new report from The Wall Street Journal. Apple has teamed up with Goldman Sachs for the Apple Card credit card in the United States, Apple Pay Later, and the Apple Savings account that ‌Apple Card‌ users can opt for.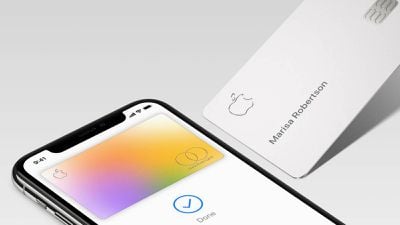 The banking company wants to cut back on its consumer business, and is now in talks with American Express (or Amex) about a potential takeover. A deal would see Goldman Sachs offloading its credit card partnerships to another company, which would include the ‌Apple Card‌ and other credit cards like one it offers for General Motors.
American Express has not yet established an agreement with Goldman Sachs, and a deal is not "imminent or assured," according to people who spoke to The Wall Street Journal.
Goldman Sachs recently extended its partnership with Apple through the end of the decade. Apple would have to agree to a transfer, and is aware of the talks that Goldman Sachs has been having with Amex.