Tap to Pay on iPhone Launching at More Stores in U.S. Later This Year
Luxury company LVMH today announced that Tap to Pay on iPhone will be available at select Sephora, Louis Vuitton, Tiffany & Co., Celine, and Dior stores in the U.S. later this year. The feature will allow customers to tap their iPhone or Apple Watch, credit card, or other contactless payment option on the store employee's iPhone, and the payment will be securely completed using the same NFC technology behind Apple Pay.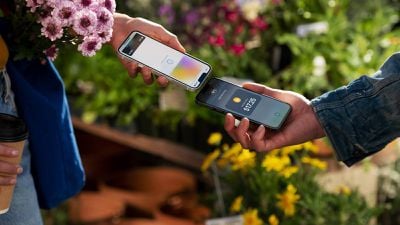 Launched in 2022, Tap to Pay on iPhone allows for iPhone-to-iPhone contactless payments, with no additional point-of-sale hardware from companies like Square or Clover required. The feature is also available in Australia and Taiwan.
LVMH said offering Tap to Pay on iPhone is part of its efforts to ensure that the "customer experience is absolutely impeccable, from the moment people walk in the door to payment for a purchase," and reflects growing demand for contactless payments. LVMH said the feature will be available for purchases of any amount.
Any business can offer Tap to Pay on iPhone via supported iOS apps like Shopify Point of Sale on an iPhone XS or newer running iOS 15.4 or newer.