New MacBook Air Expected at WWDC Next Week With These Features
Apple plans to announce a new MacBook Air with a larger 15-inch display at WWDC next week, according to Bloomberg's Mark Gurman. The annual developers conference begins with Apple's keynote on Monday, June 5 at 10 a.m. Pacific Time.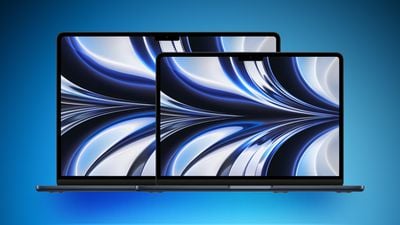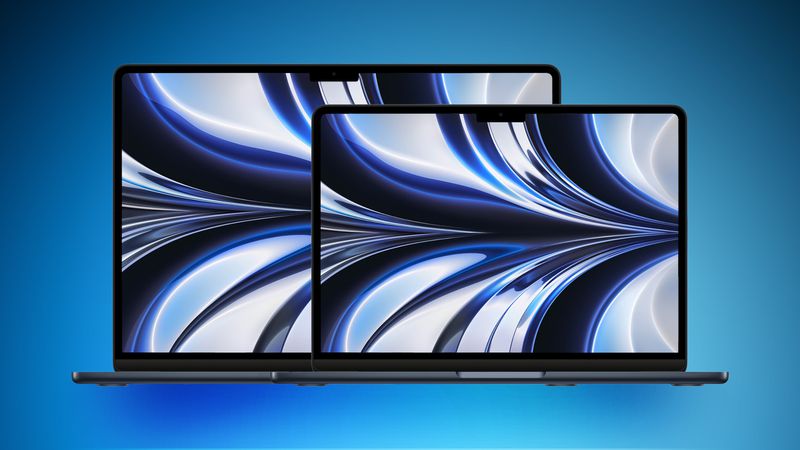 While we wait for the new MacBook Air to be announced, we have recapped five new features that have been rumored or are likely for the laptop.

15-Inch Display
The new MacBook Air will be equipped with a larger 15.5-inch display, according to reliable display industry analyst Ross Young. The current MacBook Air has a 13.6-inch display, and the laptop was offered in an 11-inch size many years ago.
While a new 13-inch MacBook Air with an OLED display is rumored to launch in 2024, the 15-inch model is expected to have a traditional LCD.

M2 Chip
Like the 13-inch MacBook Air, the 15-inch model will be available with the M2 chip, according to Apple supply chain analyst Ming-Chi Kuo. Apple says the M2 chip has up to an 18% faster CPU, up to a 35% faster GPU, and up to a 40% faster Neural Engine compared to the M1 chip, for those who are considering upgrading from a 2020 MacBook Air.

Longer Battery Life
With a 15-inch display, the new MacBook Air would have a larger chassis, allowing for a larger battery and longer battery life.
Apple says the 13-inch MacBook Air with the M2 chip lasts up to 18 hours per charge, so perhaps the 15-inch model could get closer to the 20-hour mark. Apple silicon chips continue to have industry-leading performance-per-watt.

Wi-Fi 6E
While the 13-inch MacBook Air is limited to Wi-Fi 6, there is a good chance that the 15-inch model will be upgraded to Wi-Fi 6E. Apple released new 14-inch MacBook Pro, 16-inch MacBook Pro, and Mac mini models with Wi-Fi 6E in January.
Wi-Fi 6 operates on the 2.4GHz and 5GHz bands, while Wi-Fi 6E also works over the 6GHz band, allowing for faster wireless speeds, lower latency, and less signal interference. To take advantage of these benefits, the device must be connected to a Wi-Fi 6E router, available from brands like TP-Link, Asus, and Netgear.

Bluetooth 5.3
Apple has added Bluetooth 5.3 to several of its latest devices, and the 15-inch MacBook Air could be next in line to gain support. Bluetooth 5.3 offers benefits such as improved reliability and power efficiency compared to Bluetooth 5.2.