Apple's Latest Ad Campaign Takes a Humorous Look at Health Data Privacy
Apple is launching a new ad campaign today featuring the company's emphasis on health data privacy, headlined by a humorous new commercial voiced by actress and comedian Jane Lynch.
The new campaign centers around the fact that with people knowingly and unknowingly sharing more and more about themselves online, protection of private health information has become an increasingly important issue. With Apple's built-in privacy protections across its devices and services, the company is seeking to reassure users that their health data remains secure within Apple's ecosystem.
Apple cites four pillars of privacy that apply both generally at Apple and specifically regarding health data:
- Data minimization: Only the bare minimum of health data is ever transmitted to Apple's servers, reassuring users that the vast majority of the data can not be compromised.
- On-device processing: Related to the data minimization pillar, Apple has intentionally built its products and services to perform as much data processing as possible directly on users' devices, limiting the data that needs to be sent to Apple in the first place. For example, your health highlights and trends displayed in the Health app on your iPhone are all processed on your device, which means Apple can't see them even if it wanted to.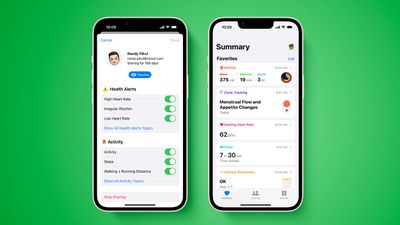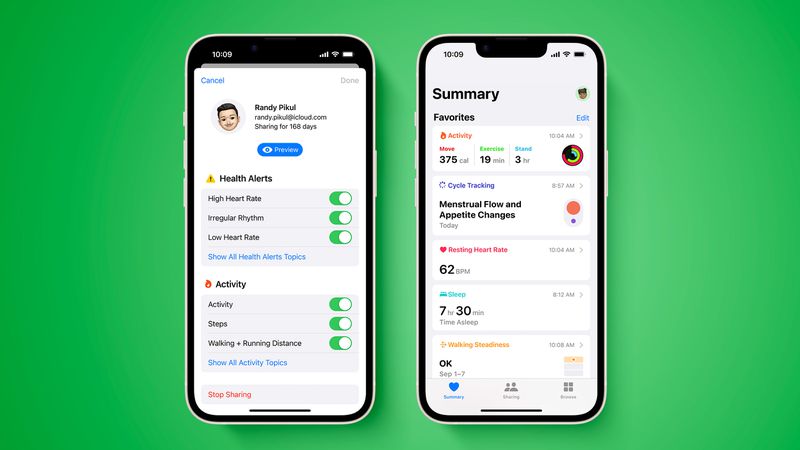 - Transparency and control: Apple says that data is only shared with explicit user permission, and the company has built clear permission prompts to give you fine-grained control over what health data you share with whom, as well as provide reminders about the data you are sharing. With HealthKit, third-party developers seeking to access your health data must provide rationale for needing that access, must include a privacy policy, and may not use your health data for advertising purposes or sell it. Any health data these apps receive via HealthKit goes directly to the apps and does not let Apple see it as an intermediary.
- Security: All health data is encrypted on device, with the exception of Medical ID data that can be displayed on your ‌iPhone‌'s Lock Screen to assist first responders and others who may need to assist you in an emergency. For users have turned on two-factor authentication and a device passcode, health data transmitted via iCloud is end-to-end encrypted, meaning that only you can decrypt it with a device that's also logged in to your account, and Apple can't see it unless you explicitly choose to allow it.
Apple's new health privacy ad campaign will be running in 24 regions around the world across broadcast media, social, and billboards this summer. The company has also published a white paper with an overview of how the Health app and HealthKit protect your privacy.