Apple Overhauls Support App With Updated Layout and Easier Access to Local Providers
Apple today updated its dedicated Support app that is designed to help Apple product owners get help with their iPhones, Macs, iPads, Apple Watches, and other accessories.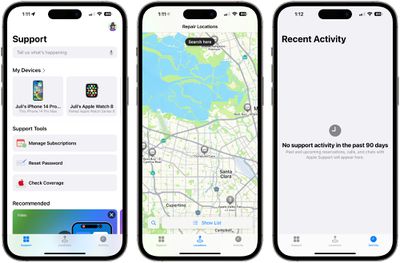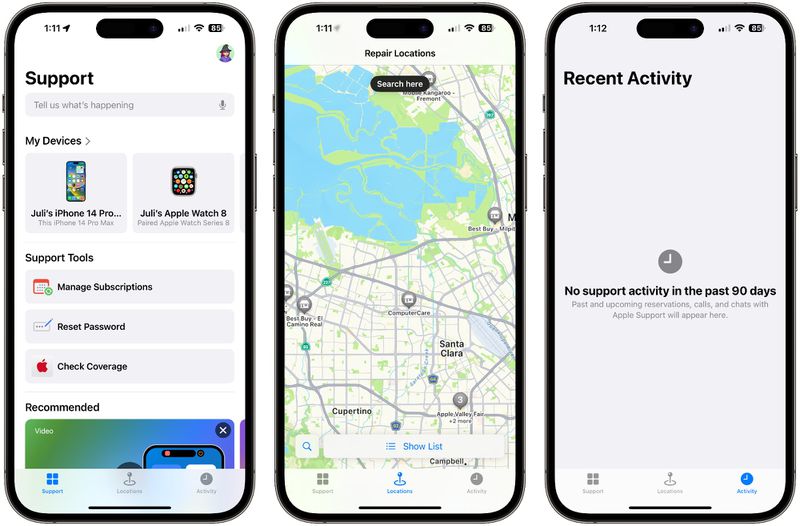 According to Apple, the updated version of the app has a new layout to make it easier to view and manage calls, chats, and reservations, along with quicker access to the locations of nearby service providers.
What this means in practice is that Apple has added a navigation bar to the bottom of the app with "Support," "Locations," and "Activity" tabs. The Activity tab lists all of the support activity over the past 90 days, such as past and upcoming reservations and calls, while Locations shows you a list of service providers and options to schedule a repair.
The main Support tab continues to offer all of the same functionality that it did before, with options to manage subscriptions, check AppleCare coverage, and search for device advice.
In addition to the layout updates, Apple has also expanded Support app access to Vietnam and added Vietnamese as a supported language, with this change coming following the launch of the online Apple Store in Vietnam. Apple says the Apple Support app is available in 174 regions and 32 languages.
The Apple Support app is a free app that can be downloaded from the App Store. [Direct Link]