Apple Reportedly Still Planning High-End and Low-End Versions of Second-Generation Headset in 2025
Apple's second-generation AR/VR headset will be offered in high-end and low-end versions and shipments are expected to be around ten times those of the first generation model, according to Apple industry analyst Ming-Chi Kuo.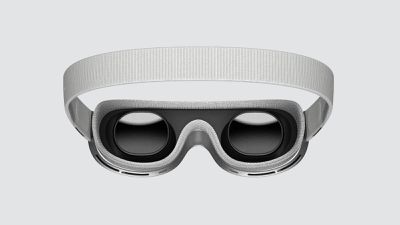 Multiple rumors have indicated that Apple's first AR/VR headset coming later this year will be priced somewhere around $3,000 and will be positioned as a device for developers, content creators, and professionals. Apple expects to sell just one headset per day per retail store, and the company has told suppliers that it expects sales of seven to 10 million units during the first year of availability.
The expensive price point is due to the high-end hardware that Apple is using, but the company reportedly wants to make a future version more affordable by using less pricey components such as lower-resolution lenses.
That could see Apple offer a two-tiered series of the second-generation device to appeal to a wider customer base, similar to the way it offers both standard and more premium Pro-branded iPhones each year.
The company's plans to release a cheaper version were first reported by The Information's Wayne Ma and Bloomberg's Mark Gurman earlier this year, but the assertion that it will be one of two second-generation models is a more specific claim attributed to Kuo.
According to one report, Apple's manufacturing partner Foxconn is already developing a cheaper second-generation version of the headset, but it is still believed to be in the early stages. Gurman has said the second-generation headset could arrive in 2024 or 2025, whereas Kuo's sources suggest to him that a 2025 release is more likely.
The first generation model of Apple's mixed reality headset is expected to be announced during Apple's WWDC opening keynote on Monday, June 5.