Apple Weather App Again Experiencing Issues [Update: Fixed]
Apple's Weather app for the iPhone, iPad, and Mac is down for some users, according to Apple's System Status page.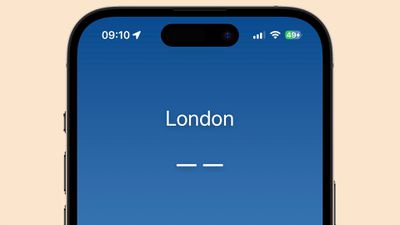 Apple says that the Weather app may be slow or unavailable for some users, and that the outage has been ongoing since 7:00 a.m. Eastern Time.
There have been reports of issues with the Weather app all day, though not all users are impacted. There was previously a major Weather outage in April that prevented the app from displaying data.