Apple Reportedly Axes Mixed-Reality Headset's Exclusive Manufacturing Partner
Taiwanese electronics manufacturer Pegatron, which was believed to be the exclusive partner for assembly of Apple's mixed-reality headset, has been removed from the device's supply chain, DigiTimes reports.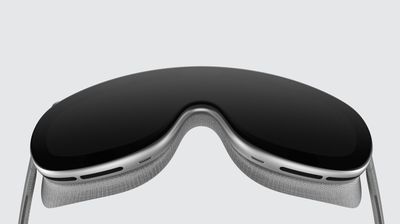 Apple headset concept render by Marcus Kane.
The
paywalled report
explains that Apple requested Pegatron to hand over manufacturing and final assembly operations to Chinese supplier Luxshare. This process apparently finished in March.
‌DigiTimes‌
suggests that the change may be related to Pegatron moving some of its production capacity from China to other regions, which includes selling its factory in Shanghai to Luxshare.
Pegatron designed the production process for the headset that has now been handed-off to Luxshare, but the company may not see the loss negatively since manufacturing for Apple requires large volume to maintain profit margins. Since Apple's headset is expected to be manufactured in low volume as both the software and hardware have yet to mature and it is an unproven market, it may be initially unprofitable for suppliers, who have pinned their hopes on the long-term potential of headset devices.
Luxshare's takeover marks the first time a Chinese company will be solely responsible for the manufacture and assembly of a new Apple product at launch. To date, Apple device manufacturing has first been developed and undertaken by companies in Taiwan before gradually handing off to Chinese firms.
Luxshare already manufactures AirPods for Apple, alongside several iPhone and Apple Watch models. In the future, the company is also expected to help supply the iPhone 15 Pro Max, upcoming MacBooks, and even Apple's long-rumored electric vehicle.