WWDC Apple Park Viewing Event Invites Going Out to Lucky Developers Who Won Lottery
Apple is now sending out emails to let developers know if they've been selected to attend the special WWDC viewing event that will be held on Monday, June 5 at the Apple Park campus in Cupertino, California.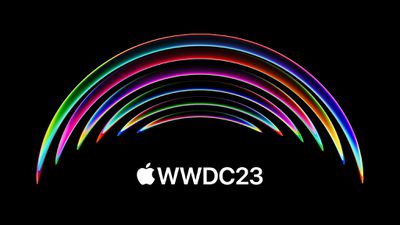 Apple began accepting invites for the viewing event on Wednesday, March 29, the same day that the company announced the official dates for the 34th Worldwide Developers Conference. At the time, Apple said that developers would be informed if they were selected by 6:00 p.m. Pacific Time on Wednesday, April 5, following an April 4 submission deadline.
Attendees are selected based on a random lottery system, with Apple Developer Program members, prior-year Swift Student Challenge winners, and Apple Entrepreneur Camp alumni eligible to enter. Apple also plans to invite students who win this year's Student Challenge, but that will involve a separate lottery.
Developers and students selected to attend will be able to visit the ‌Apple Park‌ campus on Monday, June 5. There will be a viewing party for the WWDC 2023 keynote event, as well as a viewing of the Platforms State of the Union. Developers will be able to interface with Apple engineers, visit the Developer Center, attend the Apple Design Awards ceremony, and "enjoy activities into the evening."
Those who plan to go to the viewing event will need to RSVP by April 10, and invitations are non-transferable. Apple is not providing travel or accommodations, so developers and students will need to fund their own travel costs, but the event itself is free to attend.