iOS 17 Rumored to Feature 'Major' Changes to iPhone's Control Center
iOS 17 will feature "major" changes to Control Center on the iPhone, according to a MacRumors forum member who leaked accurate details about the Dynamic Island on the iPhone 14 Pro before the device was announced last year.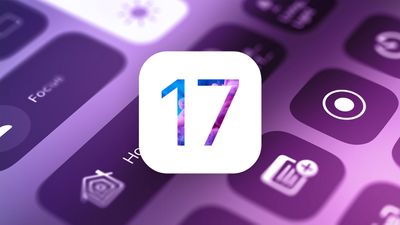 In an email, the anonymous source added that iOS 17 will be focused on performance and stability improvements, suggesting that a revamped Control Center could be one of the more prominent changes coming with the software update. Apple is expected to announce iOS 17 during the WWDC 2023 keynote on June 5, and as usual, the first beta version should be made available to developers for testing later that day.
The source did not provide any specific details about changes planned for Control Center, which has looked largely the same since iOS 11 was released in 2017. The menu provides iPhone users with convenient access to controls for Wi-Fi, Bluetooth, display brightness, volume, and many other system functions. On the iPhone X and newer, Control Center can be opened by swiping down from the top-right corner of the screen.
Introduced with iOS 7, Control Center turns 10 this year. On a speculative basis, Apple could make Control Center more customizable and revamp the menu's design after six years of minimal changes, but exact changes if any remain to be seen.
While the forum member has a proven track record, this rumor has yet to be corroborated by other sources, and Apple's plans are subject to change.