Teens Continue to Love iPhone, But Aren't So Sure About AR/VR Headsets
Apple's iPhone continues to be the most popular smartphone with U.S. teens by far, and 87 percent of teens surveyed in the first 2023 Piper Sandler teen survey said they own an ‌iPhone‌.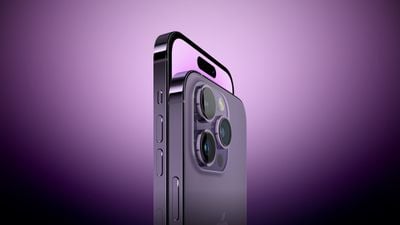 88 percent of teens said that their next smartphone will be an ‌iPhone‌, but ‌iPhone‌ ownership has held steady at that 87 percent figure since last year. Over the last decade, the number of teens that own an ‌iPhone‌ has more than doubled. In 2012, for example, just 40 percent of U.S. teens reported owning an ‌iPhone‌.


As for the Apple Watch, 35 percent of teens own one of the wrist-worn devices, up four percent since last fall. 15 percent of teens said they plan to buy an Apple Watch in the next six months.


Apple Pay was the number one payment app used for purchases with 39 percent of teens reporting using ‌Apple Pay‌ within the last month, followed by Cash App at 25 percent. For peer-to-peer money transfers, though, Apple's Apple Cash option hasn't caught on. Teens prefer Square's Cash App and PayPal's Venmo for sending one another money.
Spotify was the most popular music platform among teens with 68.1 percent claiming to have used Spotify over the last six months. Just 36.4 percent of teens said they had used Apple Music in the last six months. 44.3 percent claimed to be subscribed to Spotify, while 31.5 percent said they were subscribed to ‌Apple Music‌.
A total of 29 percent of teens reported owning a VR headset, with just 14 percent using the device on a weekly basis and four percent using it daily. That metric comes as Apple gears up to launch its own AR/VR headset this year, which will be more expensive than existing options.
Among teens that do not own a VR headset, a total of 61 percent said they had no plans to purchase one. 16 percent said they were moderately interested and might purchase, while just seven percent expressed a deeper level of interest and said they intend to make a purchase.
A lack of interest in the AR/VR space from teens does not bode well for Apple's upcoming headset, but the rumored $3,000 price tag for the first iteration does not suggest that it is aimed at a teen audience at this time. Still, the survey makes it clear that other VR headset options from companies like Meta have not been able to make inroads with the key teen demographic.
Just seven percent of teens that were polled said they were planning to purchase a headset, while another 52 percent were "unsure or uninterested."
Piper Sandler has been conducting teen surveys on a biannual basis for more than a decade. Thousands of teens across the United States are surveyed for each one, and this year's spring study includes responses from 5,690 teens with an average age of 16.2 years.