General Motors to Phase Out Apple CarPlay Starting This Year in EV Transition
General Motors (GM) will phase out Apple CarPlay and Android Auto in its vehicles starting this year, shifting to a built-in infotainment system co-developed with Google (via Reuters).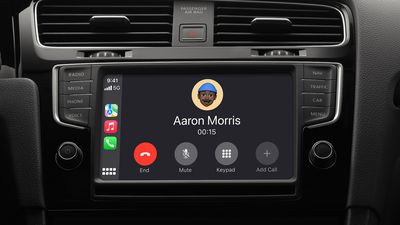 GM owns Buick, Cadillac, Chevrolet, and GMC in the United States. It will stop offering Apple ‌CarPlay‌ and Android Auto starting with the 2024 Chevrolet Blazer, which goes on sale this summer. The company plans to continue offering Apple ‌CarPlay‌ and Android Auto in its combustion models, which are expected to be phased out by 2035 in favor of electric vehicles. Owners of existing GM cars that currently have Apple ‌CarPlay‌ and Android Auto will be able to continue using the systems.
GM has worked on infotainment software with Google since 2019 that tightly integrates with other vehicle systems such as navigation and GM's Super Cruise driver assistant. Future GM infotainment systems will offer applications such as Spotify and Audible, and iPhone users will still be able to listen to music and make phone calls using Bluetooth. EV buyers will also get access to Google Maps and Google Assistant at no extra cost for a period of eight years.
The move is expected to help the automaker gather more data about how consumers drive and accelerate a strategy to incentivize vehicle-related digital subscription services. Notably, GM was not included in Apple's list of automakers that plan to offer the next-generation CarPlay experience.