Samsung to Rival Apple Silicon by Developing Custom PC and Mobile Processors
Samsung plans to rival Apple silicon by developing its own custom processors for future smartphones and personal computers in an effort to develop more advanced chips.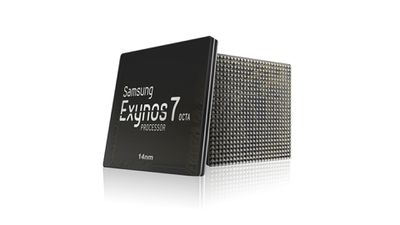 According to Business Korea, Samsung has already formed an internal team dedicated to CPU core development and has recruited Rahul Tuli, a former AMD developer, to lead the group.
Samsung has traditionally relied on British chip company Arm for its Exynos advanced processors, but developing the chips in-house would allow it to take full control of the design and optimization process, similar to Apple's transition away from Intel.
The first application processor (AP) is said to be dubbed Galaxy Chip, and could be available in 2025. However, this chip will likely have a CPU based on Arm technology, since Samsung has only just initiated development of its own CPU core.
"Samsung Electronics will be able to boost completion level of its Galaxy Chip if it successfully develops a CPU core," Korean outlet Pulse News quoted an unnamed industry official as saying. "It will be able to load its own CPU in 2027 if development is carried out as planned."
This isn't the first time that Samsung has developed its own CPU. The company has been building its own development team and investing in technology since the early 2010s to build its own design capabilities.
However, Samsung folded the project because its CPU cores were deemed inferior to those of competitors such as Qualcomm in terms of power efficiency, heat generation, and multi-core efficiency. In 2019, the company officially scrapped the project and laid off more than 300 developers at the Samsung Austin Research Center (SARC).
Since 2020, Apple has been working to transition away from Intel chips, instead using its own Apple silicon chips. Apple's custom chips are Arm-based and are similar to the A-series chips used in iPhones and iPads, and Apple unveiled the first Apple silicon Macs in November 2020.
Apple's chips bring a whole new level of performance with more powerful Macs that are also more energy-efficient. With Apple designing its own chips for iOS devices and Macs, there is a common architecture across all Apple product lines, which also makes it easier for developers to write and optimize software that runs on all Apple products.
Apple has almost completed its transition away from Intel to Apple silicon, with one Intel Mac computer still waiting to be updated: The Mac Pro. Apple is said to be testing a new Mac Pro with Apple silicon, with a view to releasing it in the summer.